Board Members
All board members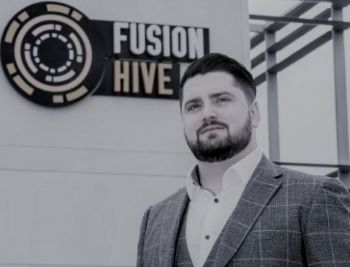 Jason Pritchard
Board Member
Fitfactory Technology
Jason has a wealth of commercial and operational expertise which has been earned from the early stages of his career where he successfully served in several sectors that catered to SME's.
For the past 10 years, Jason has worked within the manufacturing sector, specifically within businesses that offer specialist software solutions.
Jason joined Fitfactory Technology as Chief Commercial Officer in May 2021, within 6 months he had proven his ability and was promoted to Group Managing Director.
During his time at Fitfactory Technology, Jason has played a pivotal role in securing Fitfactory the lead on a collaborative funded Innovate UK program. Funding was awarded to the ECO-SPRINT program for the potential optimisation of material use, a reduction of waste, and lowering energy consumption with the end goal to increase operation sustainability in a volatile ecosystem.
He is actively a part of various key associations and initiatives including being the Digital Transformation Panellist Advisor for the Tees Valley Combined Authority – Made Smarter, a Regional Board Advisor for Make UK and the North East Level Up campaign.
Jason loves to work with driven engineering business owners and directors to help them achieve their objectives and strategic goals. He is extremely passionate about continuing to help the UK manufacturing sector improve productivity through scalable modular technologies.
Manufacturing is a significant element of the UK economy and Jason feels it is vital we play our part in futureproofing this for generations to come.
T: 07557345032
All board members