Board Members
All board members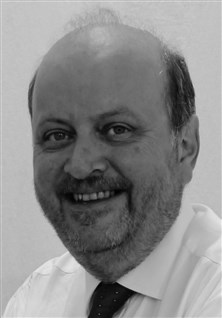 Mike Farnworth
Board Member
Xemptor Consulting Limited
Mike held senior procurement positions in Rover Group and latterly BMW Group global purchasing.  He was a key player in the BMW Group management team tasked with achieving post-merger synergy and process harmonisation, and led the purchasing operations activity at the Oxford MINI Plant from its inception in 2000.
Combining consultancy, training and interim management activities in procurement, cross-functional collaborative working and broader management and leadership disciplines, Mike has developed and led improvement programmes across sectors, including automotive, nuclear, marine, aerospace, defence, food & beverage, transportation, pharmaceuticals, packaging and public sector, across four continents.
He has participated in a broad range of automotive industry programmes: DTI National Supply Chain Group Assessment Panel; SMMT Industry Forum Action Group; Birmingham Chamber Accelerate Partnership & Executive; Northwest Automotive Alliance Supply Chain Group; MAS-NW Supply Chain programme; and as a Merseyside Manufacturing & Automotive Group Board member. Between 2015 and 2016 he was Project Director of the Furness Economic Development Forum Supply Chain Initiative.
Mike was awarded an MA in French & Business at the University of Edinburgh, and received an MSc in Engineering Business Management from the University of Warwick, Mike is a member of the Chartered Institute of Procurement & Supply, and Chair of the South Lakes branch; the Chartered Institute of Management; and the Institute of Consulting.
A keen fan of cricket, football and Rugby Union, Mike is a season ticket holder at Burnley FC.
All board members