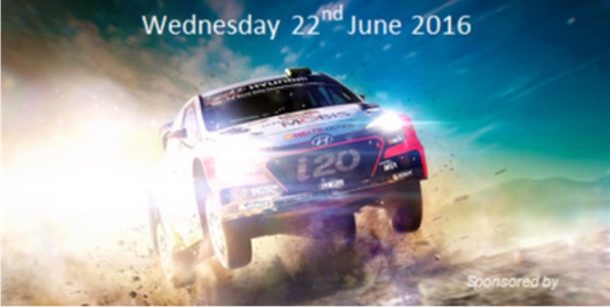 MDA Innovation Network Business Breakfast/Wales Rally GB, Wednesday 22 June 2016
Start date: 22/06/2016
Cost: Please register via Eventbrite Link
VENUE: Thornton Science Park, Pool Lane, CH2 4NU
DATE: Wednesday 22nd June 2016
REGISTRATION: 08:00 – 08:30
NETWORKING/PITCHES: 08:30- 09:20
PRESENTATION: 09:20 – 09:50
DEMONSTRATION/PASSENGER RIDE: 10:00 – 11:00
The MDA invites you to the next MDA business breakfast which has been sponsored Wales Rally GB. The breakfast will conclude with a presentation given by Ben Taylor, MD of International Motor Sports Ltd, the company behind the Dayinsure Wales Rally GB, who will provide an overview of this year's event. From 10:00 onwards attendees will be given the opportunity to see a car in action and passenger rides will be available on a first come, first served basis.
To reserve your place at this event, please register by noon Friday 17th June 2016: https://www.eventbrite.co.uk/e/mda-innovation-business-breakfast-tickets-25814689431
Please note: Thornton Science Park is a high security site and delegates must register in advance.
Limited exhibition space is available and will be allocated on a first come, first served basis.