Board Members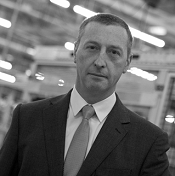 Wes Jacklin – Chairman
Plant Director , McLaren Composites Technology Centre (MCTC), Sheffield
Wes joined McLaren in July 2018 as Plant Director MCTC to lead the transition of in-house composite monocell production from the development phase to full industrialisation at the new Sheffield site.  This involves the recruitment and training of more than 200 skilled employees, installation of facilities and capital equipment and the development of several new ground-breaking processes.
Prior to joining McLaren Wes had an extensive career within Ford motor Company, starting in 1990 as a Mechanical Engineering undergraduate engineer. After graduation in 1995 he held a number of manufacturing engineering roles at Halewood Transmission Plant. In 1999, he was nominated for Ford's 3-year Manufacturing Leadership Program involving cross functional business assignments in Detroit and Cologne.  On returning to the UK Wes held several operational leadership positions in Halewood including Quality Manager and Production Director.  In 2013 Wes moved to Slovakia with his family to head up the recently established Kechnec Transmission Plant producing automotive dual clutch and motorcycle transmissions. Over a period of 3 years the plant doubled its output and increased the workforce to 1200 people.  Wes returned to the UK in October 2016 as Senior Director of Halewood operations responsible for current production and future plant strategy.
Wes is a chartered engineer, he attained a BEng in Mechanical Engineering and MSc in Manufacturing Systems & Management from the University of Bradford.  He supports local industry through his role as Chairman of the Board for the Northern Automotive Alliance.
Wes enjoys a number of outdoor sports including Mountain Biking and skiing.  His greatest passion is motorsport, participating in rallying and track days for over 25 years.

Steve Williams – NAA Director
Managing Director, Force Technology Ltd
Steve Williams is Managing Director of Force Technology Ltd based in Lancashire.
Force Technology is a new and innovative manufacturer of precision compression springs, principally for high risk and critical quality applications.
The company was created by Steve and his business partner in 2015 after they had spent the previous 19 years building a leading manufacturer of springs for engine valves, fuel injection, transmission systems and fluid power.
Markets are global and include a range of transportation applications from passenger cars, light and heavy trucks, to locomotive and marine power.
Companies under Steve's leadership have achieved various awards including the Northern Automotive Alliance's Company of the Year Award and Lancashire "Passport to Export Award" from UKTI
Steve has a wide ranging employment experience in operations, project and engineering management in the mechanical engineering, automotive and aerospace sectors.
With a BSc in Physics, he is also a director of the Institute of Spring Technology and has various interests including local history, classic cars and sailing.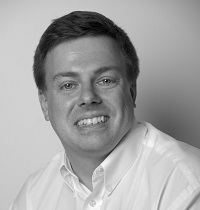 James Brindley – Board Member
Finance Controller, Jaguar Land Rover Halewood
James has been Finance Controller at Jaguar Land Rover's Halewood plant since 2015.  The plant opened in 1962 as a Ford facility and is now home to both the Land Rover Discovery Sport and the Range Rover Evoque.  James is also Controller for all UK stampings operations, supporting three UK press shops and Stampings Engineering.
Since joining Jaguar Cars as a graduate in 1997 he has worked across the finance function within Product Development on various vehicle and engine programmes, Purchasing, Marketing & Sales and Manufacturing.
He has a BA in Economics from the University of Manchester and is an Associate Member of the Chartered Institute of Management Accountants (CIMA).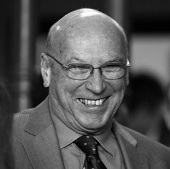 Peter Carter – Board Member
Managing Director, Camcoat Performance Coatings
Over twenty years of experience with automotive oems Perkins Engines and Garrett Turbochargers from development engineer to aftermarket MD and working with companies in Europe, USA, Japan and Africa. Spent the last 23 years setting up Camco88, Camco Automotive Ltd, Camcoat Performance Coatings and Diamondyze Ltd. Grateful for the help, including financial through the Business Excellence programme, received from NAA so pleased to serve on the board as SME member to give something back.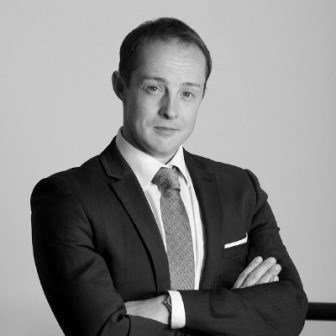 Tom Dawes – Board Member
Chief Executive, Valuechain
Tom is passionate about digitalising UK manufacturing businesses to drive productivity and competitiveness. He combines first-hand experience of growing global manufacturing and technology businesses with PhD research in supply chain clustering.
He is Founder and Group CEO of Valuechain.com which is an Innovate UK Scale Up technology business with teams in UK, India and China; creating smart factories and connecting digital supply chains.
Valuechain.com and has 3 Group subsidiaries:
Tricorn.tech – increasing manufacturing SME digital productivity;
DNA.am – digitalising Additive Manufacturing excellence;
iQluster.com – supply chain intelligence and collaboration.
Tom is a member of the Digital Economy Advisory Group, chaired by Minister Margot James which feeds into the Digital Economy Council, chaired by Secretary of State for Culture, Media and Sport. As part of the advisory group alongside other technology entrepreneurs, Tom contributes to a digital charter that accelerates UK manufacturing competitiveness by connecting smart factories, streamlining global collaboration and establishing actionable supply chain intelligence.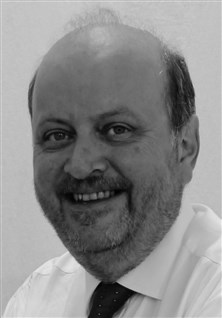 Mike Farnworth – Board Member
Director, Xemptor Consulting Limited
Mike held senior procurement positions in Rover Group and latterly BMW Group global purchasing.  He was a key player in the BMW Group management team tasked with achieving post-merger synergy and process harmonisation, and led the purchasing operations activity at the Oxford MINI Plant from its inception in 2000.
Combining consultancy, training and interim management activities in procurement, cross-functional collaborative working and broader management and leadership disciplines, Mike has developed and led improvement programmes across sectors, including automotive, nuclear, marine, aerospace, defence, food & beverage, transportation, pharmaceuticals, packaging and public sector, across four continents.
He has participated in a broad range of automotive industry programmes: DTI National Supply Chain Group Assessment Panel; SMMT Industry Forum Action Group; Birmingham Chamber Accelerate Partnership & Executive; Northwest Automotive Alliance Supply Chain Group; MAS-NW Supply Chain programme; and as a Merseyside Manufacturing & Automotive Group Board member. Between 2015 and 2016 he was Project Director of the Furness Economic Development Forum Supply Chain Initiative.
Mike was awarded an MA in French & Business at the University of Edinburgh, and received an MSc in Engineering Business Management from the University of Warwick, Mike is a member of the Chartered Institute of Procurement & Supply, and Chair of the South Lakes branch; the Chartered Institute of Management; and the Institute of Consulting.
A keen fan of cricket, football and Rugby Union, Mike is a season ticket holder at Burnley FC.

Peter Hammond – Board Member
Managing Director, Auto Marine Cables
Peter represents SME's on the board as he's worked in his family business for over 30 years. Auto Marine Cables was founded in 1964 and the business has transformed from a chain of retail shops selling automotive accessories into one of Europe's largest manufacturer and distributor of automotive cable and electrical accessories. Peter has seen the business go through a transformation with the successful implementation of ISO 9001, Investors in People and in the last 7 years working on business improvements using lean manufacturing tools and techniques.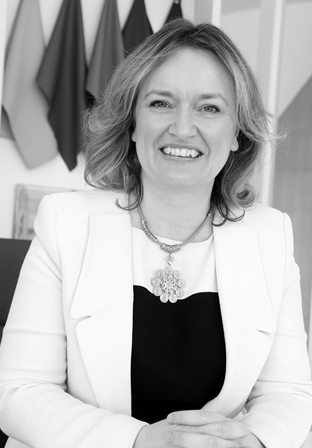 Sally Hepton – Board Member
Director of Government Relations and Corporate Social Responsibility, Bentley Motors
Sally Hepton is Director of Government Relations and Corporate Social Responsibility for Bentley Motors.  Bentley is the world's leading producer of luxury cars and is based in Crewe.
Sally is a Regional Council Member of the CBI and a member of the trust for the new University Technical College in Crewe having helped secure this national investment into the town. In 2016, Sally was recognised by Auto Car as one of the top 100 women in the British car industry.
Prior to joining Bentley, Sally held national and international roles for Shell and Toyota.
Sally has a Masters in History and enjoys playing golf and tennis and driving fast cars whenever the opportunity arises.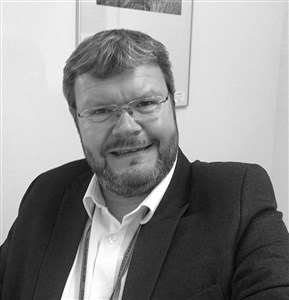 Simon Hughes – Board Member
Vice Principal for Quality and Curriculum, Blackpool and The Fylde College (B&FC)
Simon has over 25 years' experience in further and higher education and was originally from the automotive engineering industry. His focus at B&FC is on learning, teaching and assessment but also has executive responsibility for engineering and science, maritime and offshore, construction, computing and digital industries and energy. He believes that education and training is a key enabler of social mobility and that it not only helps individuals, but the economy as a whole.
Simon has an MSc in Leadership and Management and has various interests including music, classic car restoration and classic motorsport.
B&FC has been working with employers since 1892 to deliver a skilled workforce across Lancashire and beyond and to secure sustainable and rewarding careers for its students.  Today, it is a national leader in the development of degree apprenticeships with its partner Lancaster University, one of the top 10 universities in the UK.  Judged outstanding by Ofsted, B&FC is renowned for high quality technical and professional education and was awarded Teaching Excellence Framework GOLD in June 2017 for its higher education provision.  B&FC has been the highest performing large FE college in England for student success for 3 consecutive years (source: ESFA 2017, 2016 and 2015).  It was awarded Foundation Degree Awarding Powers in September 2016.  In 2015 the College was awarded the Queen's Anniversary Prize for Higher and Further Education for its technical and professional work in partnership with employers.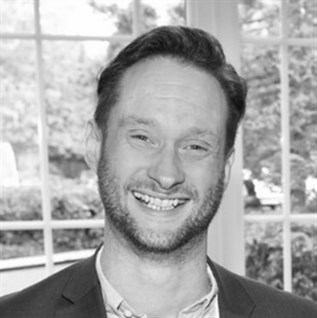 Matthew Kershaw – Board Member
Operations Manager, Setco Automotive (UK) Ltd
Based in East Lancashire, Setco Automotive (UK) Ltd. are responsible for the design, development and distribution of the Lipe brand of commercial vehicle clutch products throughout the UK and Europe.
As a degree qualified Mechanical Engineer, Matthew's career within the automotive industry spans over two decades and includes the development of products for major global technology companies including Eaton transmissions and Garrett turbochargers.   Having joined Setco Automotive in 2009, Matthew is now responsible for the management of the UK facility and has been instrumental in driving continuous improvements in efficiency, quality and health & safety across the site.
Having been an advocate of the Northern Automotive Alliance for many years, Matthew is very pleased to have been nominated to the board and is keen to promote the benefits of Northern Automotive Alliance membership to anybody who is willing to listen!

Allan Wilson – Board Member
Engineering Manager, Pirelli Ltd's UK factories
Allan Wilson is Engineering Manager for Pirelli Ltd's UK factories. As Chief Engineer, he is responsible for the company's physical assets and 120 people involved in investment projects, maintenance, facilities and energy services at Pirelli's Carlisle and Burton on Trent sites.
His wide international experience has been built up over 14 years in senior Production and Engineering positions including 4 years based in Italy where he had worldwide responsibility for Energy Services and Maintenance in Pirelli's 22 factories.
Born in Carlisle, he has been involved in some notable successes during this time, including the Carlisle site being awarded the Japan Institute of Plant Maintenence, TPM award for manufacturing excellence; the first time this prestigious award had been awarded to a UK factory, and only the second time outside Japan.
Allan is a Director of the Cumbria Employment and Skills Board, Employer Advisor to Carlisle College and is board member of the Carlisle Economic Partnership.