Board Members
All board members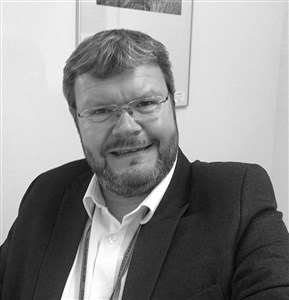 Simon Hughes
Board Member
Blackpool and The Fylde College (B&FC)
Simon has over 25 years' experience in further and higher education and was originally from the automotive engineering industry. His focus at B&FC is on learning, teaching and assessment but also has executive responsibility for engineering and science, maritime and offshore, construction, computing and digital industries and energy. He believes that education and training is a key enabler of social mobility and that it not only helps individuals, but the economy as a whole.
Simon has an MSc in Leadership and Management and has various interests including music, classic car restoration and classic motorsport.
B&FC has been working with employers since 1892 to deliver a skilled workforce across Lancashire and beyond and to secure sustainable and rewarding careers for its students.  Today, it is a national leader in the development of degree apprenticeships with its partner Lancaster University, one of the top 10 universities in the UK.  Judged outstanding by Ofsted, B&FC is renowned for high quality technical and professional education and was awarded Teaching Excellence Framework GOLD in June 2017 for its higher education provision.  B&FC has been the highest performing large FE college in England for student success for 3 consecutive years (source: ESFA 2017, 2016 and 2015).  It was awarded Foundation Degree Awarding Powers in September 2016.  In 2015 the College was awarded the Queen's Anniversary Prize for Higher and Further Education for its technical and professional work in partnership with employers.
All board members