The Team
Paul Jones – Chief Executive
Email

Telephone

07870 812 214
Paul is the successor to Rowan Egan as Chief Executive for Northern Automotive Alliance.
Paul graduated from Manchester Metropolitan University with a degree in Mechanical Engineering and has over 30 years of experience working in the North West's automotive industry.
He commenced full time employment with Greater Manchester Buses as an Assistant Engineer in the Central Engineering Department.
Two years later, in 1988 he joined Foden Trucks in Sandbach as a Design Engineer.  Paul spent the next 12 years in a range of Design, Development, Project Management and Operations roles with increasing responsibility, including assignments in the USA and Netherlands.  Ultimately, he had responsibility for the design and development of all heavy trucks between 17 and 150 tonnes gross weight.
In 2000, he joined Bentley Motors in Crewe, initially as Chief Program Engineer for the new Continental GT and later as Project Director for the complete Continental and Flying Spur vehicle lines.  In 2010, he was promoted to Director of Product Management with responsibility for all future product strategy and planning, which included the introduction of the Bentayga SUV.  From 2012 he also held the dual role of Product Line Director for the Continental, Flying Spur and later the Mulsanne vehicle lines.
He left Bentley at the end of 2018 to work as an independent consultant.
He is a Fellow of the Institution of Mechanical Engineers and is currently Chair of the Automobile Division Board.
Paul's experience is varied and covers; new product introduction, program management, business leadership, product and business strategy and planning.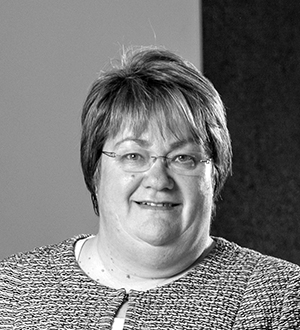 Carol Holden – Technical Specialist
Email

Telephone

07710 658601
Between 2010 and 2018 Carol was the Chief Executive for Northern Automotive Alliance.  She has now stepped down from that role and will continue to work for NAA as a technical specialist primarily on R&D projects and enterprise wide new product development and launch implementation.
Carol commenced work in the truck industry as a Leyland Truck & Bus student apprentice.  She graduated from the University of Bath with a degree in Mechanical Engineering and returned to Leyland Vehicles to a permanent position in Test Operations in the power-train group for 5 years before leaving and joining Eaton Corporation, Truck Components Division. Carol was with Eaton for 25 years in an assortment of roles, from Project Engineering, Project Management, Chief Engineer and finally as European Engineering Manager where she had a broad range of management as well as technical responsibilities in the development of Truck Transmissions, including the formation of a European Hybrid Team.  During this time she also obtained her MBA from University of Manchester.  She is a Fellow of the Institution of Mechanical Engineers and was awarded an OBE in the 2014 New Year Honours list for her services to the Automotive Industry.  Throughout her working life she has been committed to supporting the training and development of engineers and especially encouraging and mentoring women into engineering and the automotive industry.
Carol's expertise is varied and covers; new product introduction, project management, engineering management, business leadership and organisational change and development.
Zoe Desoer – Contracts Manager
Email

Telephone

07815 284362
Zoe is the Contracts Manager responsible for compiling and submitting reports and claims pertaining to finance and activity to the relevant organisations, as required by the funding body.
Zoe worked as a Contract Administrator for AMEC and Morgan Est for some 14 years before joining the NAA in April 2009.