Board Members
All board members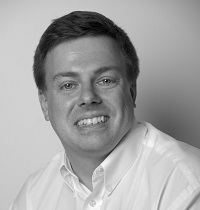 James Brindley
Board Member
Jaguar Land Rover Halewood
James has been Finance Controller at Jaguar Land Rover's Halewood plant since 2015.  The plant opened in 1962 as a Ford facility and is now home to both the Land Rover Discovery Sport and the Range Rover Evoque.  James is also Controller for all UK stampings operations, supporting three UK press shops and Stampings Engineering.
Since joining Jaguar Cars as a graduate in 1997 he has worked across the finance function within Product Development on various vehicle and engine programmes, Purchasing, Marketing & Sales and Manufacturing.
He has a BA in Economics from the University of Manchester and is an Associate Member of the Chartered Institute of Management Accountants (CIMA).
All board members