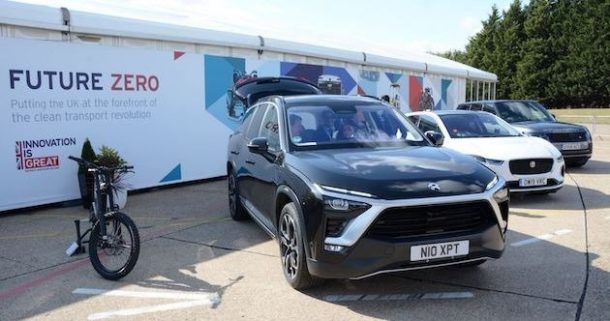 Events: Cenex-LCV and Cenex-CAM events to take place on 18th and 19th November 2020 at Millbrook
Start date: 18/11/2020
Cost: Please see links for further information
After extensive discussions with supporting partners, comprising of government and industry, it has been agreed to postpone the annual Cenex-LCV and Cenex-CAM events to 18th and 19th November 2020…
This allows more time to see how the gradual relaxation of social distancing measures progress and to make the necessary logistical arrangements to ensure both events abide by the 'new normal' regulations, to make it a safe environment for all. Event host Millbrook is working with the Association of Event Organisers (AEO) and the UK Government to reduce the risks posed by the virus.
Cenex understand the importance of the events from both an industry, academia and community point of view, and if the COVID-19 threat has not reduced by the autumn and the public health risk remains high, both events will still be hosted on the 18th and 19th November. However, if this is the case it will be done virtually, with the next physical events taking place at Millbrook in September 2021.
The wellbeing and safety of exhibitors, attendees, speakers, and organisational staff remains Cenex's highest priority.
Cenex would personally like to thank its supporting partners, exhibitors and the wider Cenex-LCV and Cenex-CAM communities for the expressions of support and willingness to adapt to the current challenging circumstances.
In the meantime, keep safe and healthy and if you have any questions, please do not hesitate to contact the Cenex Events Team at lcvsales@cenex.co.uk or to download a prospectus click here: https://www.cenex-lcv.co.uk