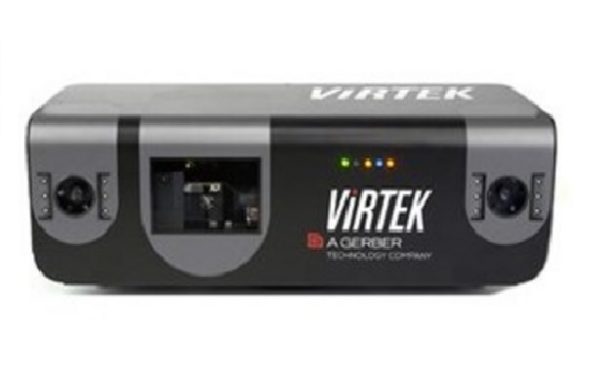 First presentation of Virtek's revolutionary new VPS-1 in the United Kingdom
Start date: 14/12/2016
Cost: Free Please Register via email link
WEDNESDAY, DECEMBER 14.2016
Through the courtesy of The University of Central Lancashire's School of Computing, Engineering and Physical Sciences, Virtek Vision, is pleased to invite you to a very special event.
We hope that you will join us, and a small group of distinguished guests, for what will be the first presentation of Virtek's revolutionary new VPS-1 in the United Kingdom.
 To register your intention to attend and for further details, please contact
Mr. Billy Beggs at bbeggs@uclan.ac.uk as soon as possible.
 Virtek unveils their latest development in the series of innovative vision enhanced laser systems on the show floor during Composites Europe Nov. 29 – Dec. 1, Hall 8b at Stand G13. The new Vision Positioning System (VPS) is smaller and has the ability to quickly calibrate reducing set-up times, which will revolutionize processes in the composite and aerospace markets.
Virtek's VPS is the latest advancement in the Iris™ product line. This vision system delivers a new ease of use to carbon fiber placement. The VPS system will help eliminate costly delays with alignment and set up during composite fiber placement.
"With the new VPS series, our customers will be able to eliminate delays in drift check and also reduce maintenance costs with field replaceable components. The new vision system is also portable which opens a world of possibilities in bringing laser projection to new applications" said Sean Francoz, Senior Product Manager.
The new smaller, lighter system, available for a variety of assembly applications, is now portable and much easier to maintain. This next generation technology is breaking the laser barrier in the industry and extends Virtek's already leading edge technology with a software platform that supports bothtargeted and targetless applications helping to accelerate the aerospace assembly process by eliminating templates, reducing human errors and safeguarding quality throughout.
VPS introduces a new feature called FlashAlign™, which allows alignment to a tool anywhere within the field of view and in any orientation. The speed, robustness and intelligence of the technology enables flawless assembly and significantly improves workflows.
Customers will experience critical time savings with VPS. "With every alignment, we could save more than 1 minute with FlashAlign. We no longer need to re-align before inspecting every ply. There are 100s of plies in every ship set and this savings is huge for us," said a valued Virtek Customer.
"We have listened to our customers and significantly enhanced our current solution to address their pain points of reduced set-up time, ease of use and cost of ownership as well as faster alignment in the field," stated Todd Rhodes, Virtek's Vice President and General Manager. "The new vision system will allow us to expand into new applications and markets helping even more companies improve workflows and create more efficiencies. With VPS, the potential is boundless."
About Virtek

Virtek is the global leader in laser templating and quality inspection systems, providing exceptional expertise and engineering for manufacturers around the world. The Virtek name has become synonymous with precision, reliability, and innovation.
Founded in 1986, and today a part of Gerber Technology, Virtek is based in Waterloo, ON, Canada, and has offices in the USA, across Europe and in Asia. From the aerospace to the construction industry, and from sheet metal fabrication to wind energy, our tailored technology solutions featuring LaserEdge®, LaserQC®, TrussLine®, Iris™ and others, give customers the competitive edge needed to succeed in their fields. For more information, please visit www.virtek.ca
 About Gerber Technology
Gerber Technology delivers industry-leading software and automation solutions that help apparel and industrial customers improve their manufacturing and design processes and more effectively manage and connect the supply chain, from product development and production to retail and the end customer. Gerber serves 78,000 customers in 130 countries, including more than 100 Fortune 500 companies in apparel & accessories, home and leisure, transportation, packaging and sign & graphics. The company develops and manufactures its products from various locations in the United States and Canada and has additional manufacturing capabilities in China.
Based in Connecticut in the USA, Gerber Technology is owned by AIP, a New York based, global private equity firm specializing in the technology sector and has more than $3.0 billion assets under management.
– See more at: http://www.gerbertechnology.com/news/new-revolutionary-vision-technology-unveiled-at-european-composites-show#sthash.fFzy4ZaN.dpuf