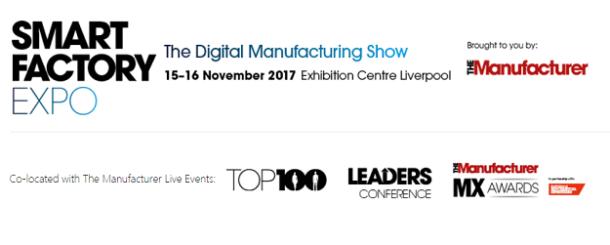 NAA members offered VIP access to Smart Factory Expo, 15-16 November – find out how!
Start date: 01/01/1970

Liverpool and the North West is in the spotlight as the region plays host to Smart Factory Expo, the UK's biggest digital manufacturing show.
As an official partner of Smart Factory Expo, the NAA would like to invite you to the Exhibition Centre Liverpool on the 15th and 16th of November where you can gain more insight on how to prepare for what is quickly becoming a revolution in manufacturing agility, innovation and thinking.
McLaren Automotive, Rolls Royce, Airbus, BMW Mini, Sony UK, BAE Systems, Siemens, Dell EMC and many other world-class manufacturers will be there to share their experience of Industry 4.0.
Attendance to the expo is free but your NAA membership can get you VIP access, which includes free use of VIP lounge & online meeting planner.
 First though, you must pre-register for the event and select 'Northern Automotive Alliance (NAA)' on the 'How did you hear about this event?' section of the registration form: REGISTER NOW FOR FREE!
 Your ticket will also give you access to a variety of ways to help you learn, network and do business:
4,000+ high-level attendees (manufacturing companies from all sectors including food & drink, pharma, automotive, aero/defence, etc., academics, industry bodies, trade associations and government and more)
100+ Exhibitors
Conference-style learning with 96 presentations from world-class manufacturing and technology experts
4 Technology Zones covering: Smart Factory, IoT, Automation, and Digital Transformation
Site visits to local manufacturers and innovation hubs including JLR, Alstom, Sensor City
Innovation Alley – showcasing manufacturing innovation from around the UK
Hack and Pitch – start-ups solving digital manufacturing challenges set by global manufacturers in real time
The launch of The Manufacturer Top 100 at a networking evening drinks reception
Competitions, VR experiences, automotive showcases
The largest gathering of UK manufacturers at a standalone 4IR
 Register for your free tickets today at: www.tmsmartfactoryexpo.com