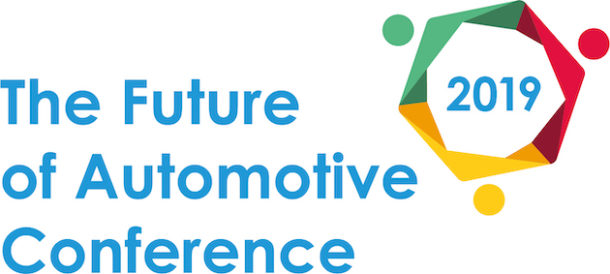 NAA Partner Event: The Future of Automotive Conference, 27 June, Durham
Start date: 27/06/2019
Cost: Please register via Eventbrite Link
The North East Automotive Alliance (NEAA) has announced its first automotive conference, 'The Future of Automotive', taking place on 27 June at Ramside Hall Hotel, Durham…
Speakers will include senior figures from Innovate UK, Department for International Trade, APC UK, Driving the Electric Revolution, Zenzic (formerly Meridian Mobility UK), High Value Manufacturing Catapult, Siemens, Accenture, TR Fastenings, plus more.
The automotive sector is entering unprecedented times in terms of the technology in the vehicles produced and how they are manufactured. This presents major challenges and significant opportunities for the North East automotive sector. The North East is globally renown as a centre of excellence for automotive manufacturing, producing 30% of all UK passenger vehicles and is a significant contributor to the regional economy, generating over £11bn of sales. Despite near-term challenges around the transition to electrification, the sector is expected to grow to £14bn over the next three years.
In recent years, the region has also established significant capabilities in batteries, power electronics and electric motors. The North East manufacturing must capitalise on these strengths to ensure the region is at the forefront of the UK Government's strategy to ensure the technologies of tomorrow are designed, developed and manufactured in the UK.
If you want to gain a broad insight in to the fundamental areas driving the region's automotive powerhouse, book your place now!: https://www.eventbrite.co.uk/e/the-future-of-automotive-conference-tickets-60253249090