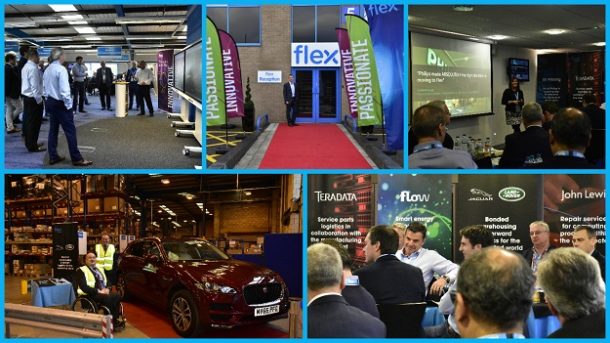 NAA Networking Event: Living Smarter with Flex, Tuesday 8 November, Flextronics Global Services, Warrington
Start date: 08/11/2016
Cost: Free to NAA Members registration & booking via Eventbrite Link
Flex, previously known as Flextronics is a leading sketch-to-scale solutions company that designs and builds intelligent products for a connected world…
Living Smarter with Flex
Tuesday 8th November :- 10.00 – 13.00
Flextronics Global Services
Stretton Green Distribution Centre,
Warrington
WA4 4TQ
Overview
Flex, previously known as Flextronics is a leading sketch-to-scale solutions company that designs and builds intelligent products for a connected world.
In the categories of design, manufacturing, distribution, and aftermarket services, Flex has established itself as a global leader without equal. With over 100 sites in 30 countries, and 200,000 highly skilled innovators at the ready, the company is helping customers big and small solve the challenges of the connected age.
In today's marketplace, demand for smarter, more advanced solutions is growing exponentially. To meet the complex technological and logistical challenges of this new age requires the right partner at every step. With extensive experience across virtually all industries, Flex is equipped with the unique vision to improve speed, efficiency, and cost effectiveness throughout.
Join us to find out about the company's exciting developments in the Automotive Sector and how it is continuing to position itself as a key player and innovator in this sector.
Agenda
09.30  Arrival & refreshments
10.00  Presentations
11.00  Break & refreshments
11.15  Plant tour
12.00  Networking lunch
13.00  Depart
Registration
This event is free to NAA members and SMEs in the Lancashire area.
To check if your membership is still valid, please e-mail martina.rodrigues@northernautoalliance.com
Please register via Eventbrite, using the link below:
https://www.eventbrite.co.uk/e/living-with-flex-tickets-28178893830