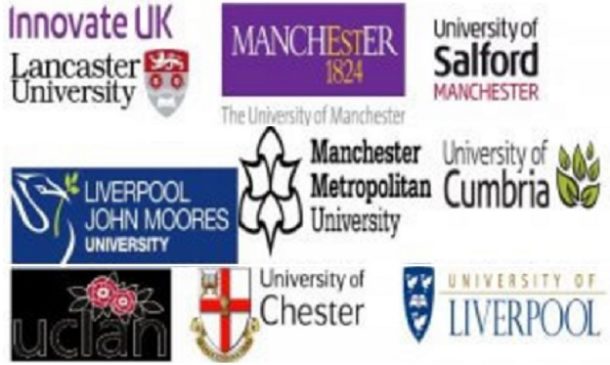 NW University Fair 2017, 23 March, 8.30am – 12.00pm, Daresbury
Start date: 23/03/2017
Cost: For more Information and to Register see links in the Event Article
The Innovation Centre & Daresbury Laboratory, Sci-Tech Daresbury Keckwick Lane, Sci-Tech Daresbury, WA4 4FS
Regional universities are a key partner to technology companies bringing support and expertise in areas such as:
Student projects & placements
Student recruitment
Collaborative research & Knowledge Transfer Partnerships
Access to facilities
Therefore this event is specifically designed to help technology companies better understand the breadth of support available to them and how they can best take advantage of this. It will be done through two mechanisms:
Short session highlighting 4 company case studies through a combination of interview and expert panel
Exhibition enabling you to meet with representatives from 9 regional universities to explore potential areas of support and collaboration
Who should attend
This event is specifically for technology companies or those companies providing technical or analytical services. However it will meet the needs of all types of technology companies irrespective of their size, sector and needs.
Agenda
8.30 – Registration
9.00 – Welcome and housekeeping
9.10 – Company interviews with expert panel input on the following areas:
Student recruitment, projects and placements
Training & CPD
Collaborative research and knowledge transfer partnerships
Access to facilities
9.55 – 15 minute Q&A session with case study interviewees and expert panel
10.00 – Exhibition
There will be exhibition stands from the following organisations:
University of Central Lancashire
University of Chester
University of Cumbria
Lancaster University
University of Liverpool
Liverpool John Moores University
University of Manchester
Manchester Metropolitan University
University of Salford
Innovate UK/Knowledge Transfer Network
11.00 – Tours of Sci-Tech Daresbury facilities will be available, these will include:
Campus Technology Hub
Innovations Technology Access Centre
The Innovation Centre
Techspace One
12.00 – Close
Location
Registration will take place in the Innovation centre, for directions please go to – http://www.sci-techdaresbury.com/contact
More information
http://networkhub.sci-techdaresbury.com/event/nw-university-fair-event-23-03-17/