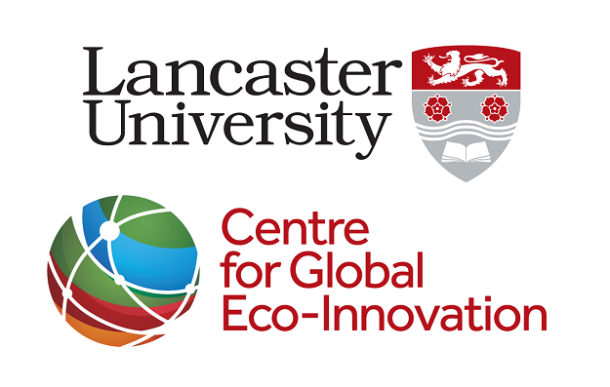 The Centre for Global Eco-Innovation at Lancaster University
If you have a business idea or problem but no time to dedicate to it, we can help. The Centre for Global Eco-Innovation at Lancaster University is a national award-winning initiative, which undertakes research and development with a business focus. On offer is over £7 million worth of research opportunities for SMEs based in Lancashire, Cheshire, Cumbria and Liverpool City Region, enabling them to develop new business ideas and products. This can include short-term feasibility studies through to long-term technical R&D projects of up to one year in duration. We work with partner institutions to offer access to university expertise, student resource and facilities to help SMEs to focus on developing low carbon technologies and products in areas such as energy, resource efficiency, water, waste, food security and natural capital.
According to figures in the UK's Clean Growth Strategy, the UK low carbon economy is estimated to grow by 11% each year until 2030. This is four times faster than the rest of the economy and presents a huge business opportunity. This report also highlighted the need to address poor air quality in major cities and accelerate the transition to low carbon transport. The transport industry is likely to experience incredible change over the next decade which brings both challenges and opportunities. To address this, the Centre recently hosted a breakfast seminar to bring together business leaders and university academics to discuss emerging technologies in the transport sector. There are many success stories of businesses and communities adopting low carbon transport and also limitations which need to be addressed allowing the technology to thrive.
To find out more about the Centre for Global Eco-Innovation and how you can benefit please contact Stephen on 01524 510745 / 07779 965574 or email s.king7@lancaster.ac.uk
The Centre for Global Eco-Innovation is part funded by the European Regional Development Fund.