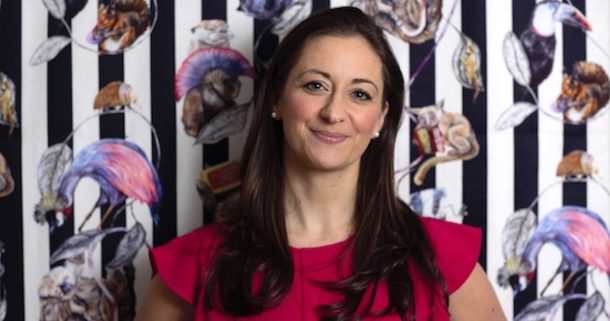 In the Driving Seat: Catherine Hutt, Director, EQ + iQ
If you attended the NAA's recent Electric Vehicle Supply Chain Programme, hosted in conjunction with the Advanced Propulsion Centre, then you will have met Catherine Hutt; if you missed the event, this is your chance to find out more about Catherine…
Name
Catherine Hutt
Company
EQ + iQ
Position
Director
Apart from that
Women in Transport International (WTS) member
Cranfield School of Management Alumni board member
Association with NAA
I've just started working with the NAA as part of the Advanced Propulsion Centre's Electric Vehicle Supply Chain Programme, but have known Carol Holden for years through my work at the SMMT.
Personal
Being born in Coventry, I think I was destined to go into the Automotive industry at some stage. I joined an Electric Vehicle manufacturer (Modec), admittedly more by default than design, in 2006 and fell in love with the industry.
It was at a time when EVs were just starting to be taken seriously but there was a long way to go. I moved to the SMMT three years later to set up their EV Group and found it fascinating to work with the industry and government through the early years of EVs, which led to the introduction of support policies such as the Plug-in Car Grant.
A few years later I went off to do an MBA at Cranfield and joined the oil & gas industry as a management consultant – but eventually had to come 'home' to the automotive industry. I set up EQ + iQ in 2016 to support public and private organisations deliver government and strategy and projects which require quality thinking (iQ) and an approach which considers the human and emotional aspect (EQ).
It's a true pleasure to be working as part of the UK automotive industry and I believe we have a lot to look forward to, with the opportunities EVs, autonomous vehicles and the new world of 'Mobility' will offer.
When I'm not thinking about cars, I'm usually home in London with my fiancé Rob, cooking and enjoying a nice bottle of wine.
Favourite football team
I don't think my home team, Coventry City, would allow me to support them! I've only been to one football match in my life and I fell asleep (I was only 5 years old!) – my family won't let me forget the fact it was the FA Cup Final at Wembley and Coventry won. Oooops.
Musical performer
Dire Straits, Adele and lately Rag'n'Bone Man
Movie
Team America – the sarcasm gets me every time
Books
I'm fascinated by psychology books – Carol Dweck's 'Mindset' would be the one I think everyone should read at least once in their life
Best motoring moment
Test driving the first ever Electric Rolls Royce Phantom prototype around Westminster. An utterly beautiful machine, but slightly terrifying driving through crowds of tourists in a silent 3-tonne vehicle!
Best business advice you've ever received?
"Don't let the perfect get in the way of the good".
I was working for a start-up at the time and it was a brilliant way to ensure we kept moving at a fast pace without letting anyone obsess over minor details. I think it's the perfect mantra for anyone looking to start their own company, especially if they're a perfectionist at heart.