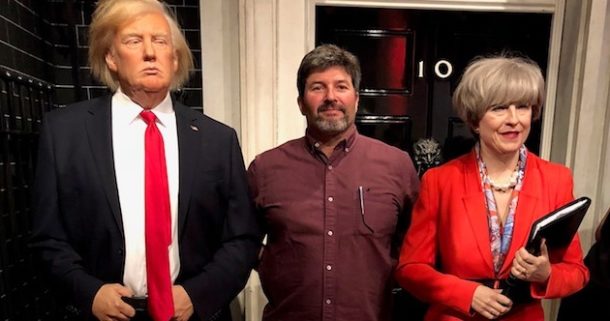 In the Driving Seat: Frans Pienaar, Technical Sales Manager, RS Clare & Co Ltd
In advance of the NAA's next company visit, here's your chance to find out more about RS Clare's Technical Sales Manager, Frans Pienaar (Frans is the one in the middle of the photo by the way)…
Name
Frans Pienaar
Company
RS Clare & Co Ltd
Position
Technical Sales Manager
Apart from that
Company is a member of the SMMT
Association with NAA
RS Clare is in its second year as a member of the NAA. Since we joined we have attended many events at various companies supplying the automotive industry. From the networking we managed to secure a trial with a large manufacturer with immense potential to assist them in lowering cost.
Why did you join the NAA?
To network with other members and learn from the people that have been in the industry for many years.
Personal
In 2009 we moved from South Africa to Rugby, where we are still living. Why Rugby you might ask? Because I love the game so much is the short answer. To keep fit I like to cycle and jog, the goal is to do a Wolf Run next year. I enjoy photography especially of nature. I also enjoy motorcycling and am looking to purchase a Suzuki V-Strom to explore the UK and Europe.
Favourite football team
I follow rugby rather than football, I support the Blue Bulls from Pretoria, South Africa and in the UK, Leicester Tigers, as they beat the Springboks a few years ago.
Musical performer
Don't have one performer that stands out, I listen to various artists like Mumford & Sons, Chris de Burgh, Pink, Kaleo, etc.
Movie
Any action (X-Men, Avengers, Mission Impossible, etc.)
Books
I like to listen to business audio books while driving and when possible relax with a Clive Cussler or Wilbur Smith book.
Best motoring moment
Competing in 4×4 events with my brother and attending the Silverstone F1 in 2017.
Best business advice you've ever received?
Time is not recyclable so use it wisely the first time!