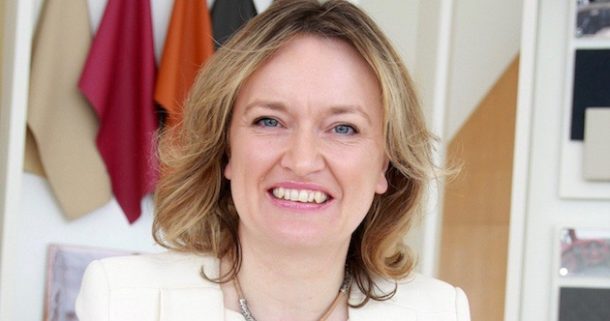 In the Driving Seat: Sally Hepton, Director of Government Relations and Corporate Social Responsibility, Bentley Motors
Sally Hepton, Director of Government Relations and Corporate Social Responsibility, Bentley Motors has replaced Michael Straughan on the NAA Advisory Board – here's your chance to find out more about her…
Name
Sally Hepton
Company
Bentley Motors
Position
Director of Government Relations and Corporate Social Responsibility
Apart from that
North West Regional Council member for the CBI and Member of the Trust for Crewe's University Technical College
Association with NAA
Bentley Motors, based in Crewe, is the world leading producer of luxury vehicles. We employ around 4,000 people and produce around 11,000 cars per year, of which 90% are exported to 60 countries. We are proud to have been part of the NAA since it began in 2004.
 Why did you join the NAA?
Promoting the North West and the wider North as a great place to invest is vitally important to the automotive sector. The NAA plays a fantastic role flying the flag for Northern automotive and supporting small, medium and large companies to prosper.
Personal
Love playing tennis and I am slowly getting into golf. I've recently moved to the countryside from the city and enjoying exploring the delights of the area.
Favourite football team
Everton
Musical performers
Elvis and Prince
Movie
Drive
Books
I'm reading Hillary Clinton's 'What Happened' and Sapiens by Dr Yuval Noah Harar
Best motoring moment
Any in a Bentley of course
Best business advice you've ever received?
Assume good intentions and focus on outcomes