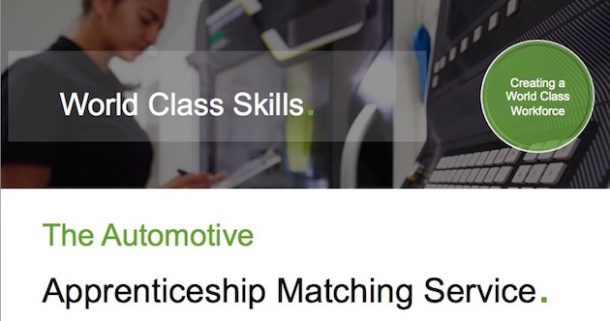 Event review: Apprenticeship Matching Service
Mark Greenhalgh, Business Development Manager, Apprenticeship Matching Service, gave a presentation about the organisation at the NAA event at Helical. If you missed it, here's a summary…
The Apprenticeship Matching Service re-directs high quality talent from over-subscribed apprenticeship programmes to other companies within the engineering/manufacturing sector that have similar opportunities. By actively working with both companies and candidates, our mission is to ensure that talent is harnessed and retained within the sector. We offer instant access to our talent pool of high calibre young people with a strong interest in this sector.
We do not train apprentices, we exist solely to help recruit high quality learners for your vacancies and then pass the learners and the cost over to the College/Training Provider. Companies will possibly have a relationship with a College/Training Provider already and receive candidates from them, however using the Apprenticeship Matching Service directly to find candidates would improve fill times and maintain if not further improve the high standard of candidates.
Finding the right quality of candidates can be challenging so if you are currently recruiting for an apprentice or will be doing so in the near future, then contact Mark to discuss how he could help provide high quality candidates for current/future apprenticeship positions.
mark.greenhalgh@automotiveapprenticeships.co.uk
07914 425440