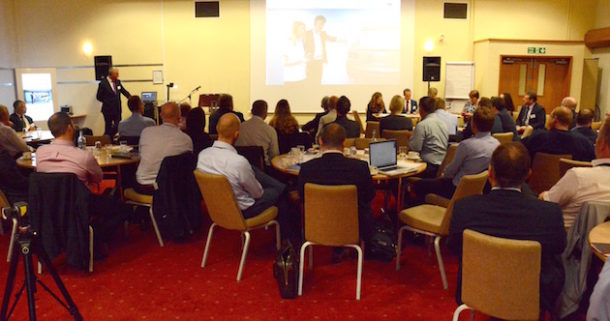 Event review: Presentation of the outcomes from Bentley's STRIVE virtual design for manufacturing project
STRIVE (Simulated Tools for Rapid Innovation in Vehicle Engineering) is an AMSCI-funded collaborative project between Bentley Motors, the Northern Automotive Alliance, Liverpool University's Virtual Engineering Centre, Optis and Valuechain. Over the last three years, the project has brought about a step change in Bentley's design for manufacturing, bringing about a faster time to market by identifying and maximising manufacturing and build process opportunities. Find out more about the recent event that celebrated the project, and watch the video…
An event took place on 8 September 2016 at Bentley Motors in Crewe to present to a national industry audience what the STRIVE project had achieved.
Bentley's Mark Harding, Manufacturing Project Leader (see this month's 'In the Driving Seat' article), and Senga Shufflebotham, Technical Project Manager, explained how, in 2013, Bentley had provided a number of technical challenges for the STRIVE project to respond to. These resulted in three main workstreams for the project: visualisation, virtual manufacture and problem capture.
At the time Bentley was heavily reliant on physical models and had limited use of virtual tools. By the end of the project in 2016, by building a virtual rather than a real car, the project had allowed Bentley to identify any problems such as build issues early on, and there was a 48% reduction in time taken to capture issues, by using tablets.
In addition to the three key project workstreams being successful, a key outcome has been to support digitally-enabled engineers and skills within Bentley.
There is a large potential market for the technologies that have been proven in the STRIVE project, and it is hoped that it will now be easier for the SMEs involved in the project – Optis and Valuechain – to be able to get their technologies into other manufacturers.
At the start of the project there was no 'off the shelf' software for Bentley but by the end of the project, software had been developed that was unique for the company.
Find out more about the STRIVE project and watch the video at: www.striveproject.org.uk