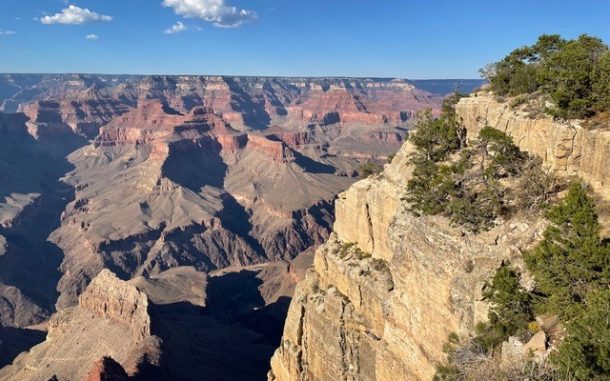 In the Driving Seat: Adrian Botham, Servispart Consulting
Adrian Botham from Servispart Consulting is well known to the NAA community, having been a member since 2015, but what you may not be aware of when you meet Adrian is that he's probably secretly thinking about driving through the Grand Canyon.
Name
Adrian Botham
Company
Servispart Consulting
Position
Director and Management Consultant
Apart from that
Board member and Fellow of the Chartered Institute of Logistics and Transport (CILT); Member of the Chartered Institute of Purchasing and Supply (CIPS); Member of the Institute of Consultants (MIC); Member of the North West Aerospace Alliance
Association with NAA
Servispart first joined the NAA in May 2015 and has participated in a wide variety of events, research surveys, presentations, and conferences since then.
Why did you join the NAA?
Having started my career in the automotive industry with Lucas Girling in its aftermarket division and having been in and out of automotive, aerospace and defence sectors multiple times since then, when I started Servispart Consulting, we decided to join the NAA to network and learn more about the challenges faced by today's automotive companies and, in turn, to help them to develop and grow their aftermarket business more effectively.
Personal
Married to Lynn and living in St Helens, I enjoy landscape photography, holidays and going for a drive. One thing that others may find interesting is that I have a stammer, which makes speaking difficult for me. I've had it since childhood when it was extremely bad. After speech therapy and attending a course to cure my stammer when I was in my 20s (which didn't cure it by the way), I had to learn to accept my stammer and learn to live with it. Consequently, I think my stammer has made me more empathetic towards other people's difficulties and a much better listener and problem solver. Maybe that's why I am now a consultant?
Favourite football team
Growing up in Wakefield in the 1970s, there was only one team for me… Leeds United.
Musical performer
I grew up listening to the Sweet, dancing around the living room with my plastic guitar to Blockbuster, which was the first record my Mum bought me. These days, I love to listen to heavy metal music when I'm driving, usually turned up fairly loud, I'm afraid. I like the British rock bands like Magnum, Saxon, Def Leppard, Whitesnake and Thin Lizzy, but my all-time favourite band is Bon Jovi. The lyrics of Jon Bon Jovi teamed with the guitar of Richie Sambora is unmatched in my opinion and gets me emotionally every time I listen.
Movie
When Harry Met Sally
Books
I only get time to read books when on a beach holiday, so I take a mixture with me on my Kindle. I like autobiographies of successful business and sports people, who I can learn from. I also like to escape in a good novel too such as those by Jeffrey Archer, Lee Child and Jeffrey Deaver.
Best motoring moment
I love cruising across the USA on a fly-drive holiday with my wife by my side and the radio turned up on a good rock station. We've done many of these together over the years and driving through the Grand Canyon while the sun is setting and the changing colours of the rock formations while we watched is something that words can't describe. You just have to see it.
Best business advice you've ever received?
As a management consultant, I'm normally the one giving business advice, rather than receiving it. After fixing business growth problems for more than 35 years now, one thing I've learned is that very few problems are brand new. Most of the problems I see or hear about are old problems dressed up in a new way or a different combination of old problems making them look different when they are not really. Probably the best advice I received though, personal and business, was from my late Dad who told me "Adrian, you've got two eyes and two ears but only one mouth. Make sure you use them in the same proportion/amount and you won't go far wrong."