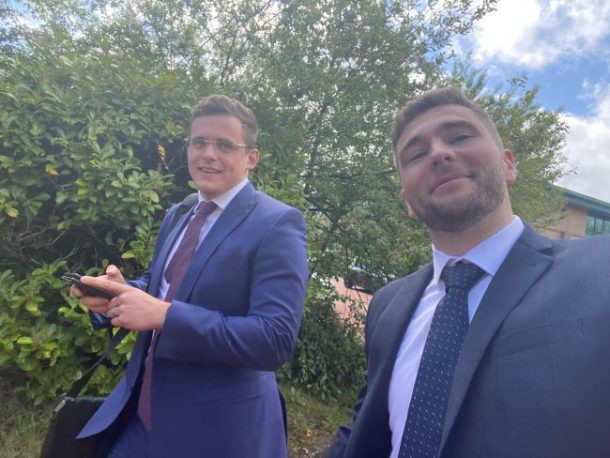 In the Driving Seat: Alex Thomson, The Tax Credit Company
Find out more about Alex Thomson from The Tax Credit Company who has helped NAA members secure over £1m in funding.
Name
Alex Thomson
Company
The Tax Credit Company
Position
Sales Director
Apart from that
Northwest Aerospace member
Composites UK member
Northwest Lancashire Chamber of Commerce strategic funding partner
Greater Manchester Chamber of Commerce strategic funding partner
Association with NAA
Coming up to our first year with the NAA, and it's been great working with Paul, Zoe and association members.
We originally found the association as some of our existing clients were part of the group. Fast forward a year, and through our webinars and 1-1 consultations, we have helped NAA members secure over £1m in funding for their projects and new products.
Why did you join the NAA?
Our client base is engineering and manufacturing focused, so it made sense to be more involved in the automotive community so we can understand the challenges automotive companies are facing. It's also a great chance to continue networking and supporting businesses local to us.
Personal
Based in Manchester and Salford. Very average golfer, slightly better football player and car enthusiast.
Favourite football team
Nottingham Forest
Musical performer
LCD Soundsystem. I saw them play "All My Friends" at Sonar in Barcelona, an incredible moment in the sun.
Movie
Interstellar
Books
Ben Elton – High Society
Best motoring moment
My dad worked for FIAT for 30 years and would have a different Multipla or Bravo every couple of months. Not exactly the most exciting cars. One day he came back with an Alfa Romeo 159 JTS and let me drive from Nottingham to London. Beautiful car and a great road trip!
Best business advice you've ever received?
Not taking risks is taking a risk.