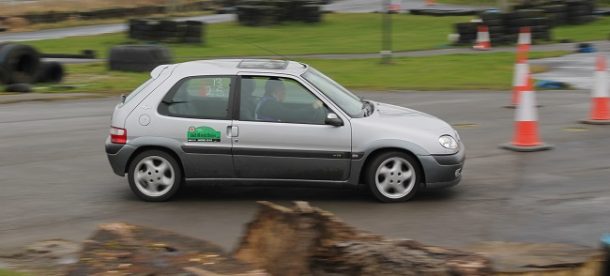 In the Driving Seat: Jeremy Fonseca, Fonseca Engineering Developments Ltd
Jeremy Fonseca once sat next to the England manager on a plane and, after a stream of autograph hunters, had to ask who he was – fortunately Jeremy is more on top of automotive issues.
Name
Jeremy Fonseca
Company
Fonseca Engineering Developments Ltd
Position
Director and Mechanical Engineer
Apart from that
Fellow of the Institution of Mechanical Engineers (FIMechE).
Association with NAA
3 years, spent the majority of my working life in automotive product development.
Why did you join the NAA?
When I set up my own company to offer design services in another industry the NAA offered an opportunity for developing business within the automotive industry, networking and training.
Personal
I've always been interested in grassroots motorsport, and used to sprint and hillclimb a Westfield. Kids put the brake on that, but luckily one of my sons seems to have been born an avid petrol head, and together we joined the U17 Motor Club (North West), a Motorsport UK registered club, which offers young people the opportunity to learn to drive at low cost in competitive motorsport from the age of 14. The club's aim is to develop young people not just through teaching driving, but also fire safety, marshalling and setting up events. Ultimately the goal is to produce safer drivers and nurture a healthy interest in all things automotive. Hopefully my son, now 21, and I will be back at the end of April for the first Autosolo event at Lymm Services. The club is always looking for new recruits so feel free to get in touch if interested.
Favourite football team
Not my bag really. Sat next to the England manager on a plane once and, after a stream of autograph hunters, had to ask who he was!
Musical performer
Very wide range of tastes, taking a break from playing trombone in brass bands and listening mostly to European jazz at the moment.
Movie
Hard to choose one standout movie. I am interested in the whole sound and visual experience though. Was recently commissioned by a friend (who owns an already OTT home cinema) to design a floating platform to mount 8 subwoofers under his sofa, which I modelled in CAD and had CNC cut out of plywood. It was a fun project, and fortunately it added the desired sensory effects to the movie that he was after.
Books
Don't read as much as I used to, unfortunately the book I pick up most at the moment is ASME Y14.5, the GD&T standard.
Best motoring moment
I've been very lucky that through my automotive career I've travelled extensively in vehicles from trucks to some very dodgy taxis. But sometimes the best things are on the doorstep – the North Coast 500 in a couple of rented Caterhams with friends was pretty special.
Best business advice you've ever received?
Every day's a school day.