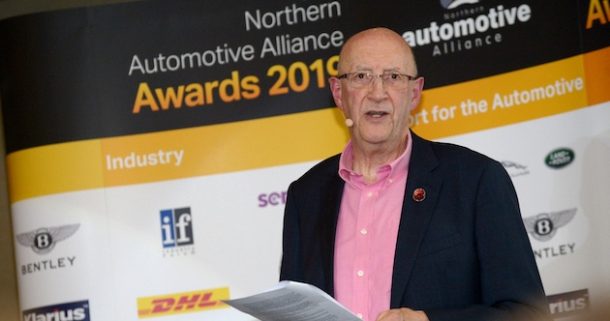 In the Driving Seat: Jon King, Strategic Planning & Development, WMG Centre High Value Manufacturing Catapult
Here's your chance to find out more about Jon King, our speaker at the 2019 NAA Awards Dinner…
Name
Jon King
Company
WMG at the University of Warwick
Position
Strategic Planning & Development, WMG Centre High Value Manufacturing Catapult
Apart from that
In the automotive sector, WMG is a member of the SMMT, NEAA, MIA and I represent WMG on the Drive Midlands Advisory Board. I am a Visiting Professor and hold an Honorary Doctorate with the University of Hertfordshire and am a Fellow of the IMechE. I sit on the Automotive Council Supply Chain Group and several of the work streams and am a past Chairman of (and still actively involved with) the SMMT Automotive Components Section. I am also a member of the North West/North Wales (NW2) Automotive Update Round Table.
Association with NAA
WMG has been a member of the NAA for two years.
Why did you join the NAA?
WMG joined for two main reasons: to understand specific challenges and opportunities for the NAA region and determine how WMG can help support regional initiatives; and to help join up national frameworks from government and bodies such as the Automotive Council with regional bodies like NAA.
Personal
I live in the hamlet of Barcheston, just outside Shipston on Stour in the deepest Warwickshire countryside with my wife, Gill, and fox red Labrador, Barkley. I have two grown up daughters who have flown the nest. We've recently completed a refurbishment of the house and now relax with long walks with Barkley.
Favourite football team
Ipswich Town, but I do like Liverpool's style!
Musical performer
Mark Knopfler
Movie
Any good action movie
Books
I have a pile of interesting reads waiting for me to have more time, our current coffee table book is Thenford, by Michael and Annabel Heseltine.
Best motoring moment
Being lent a Bentley Arnage Red Label for a long weekend when I was President of IBCAM a few years ago.
Best business advice you've ever received?
The primary task of leaders is to make the jobs of their teams as easy as possible – sounds pretty straightforward, but I think we know it's not that simple!