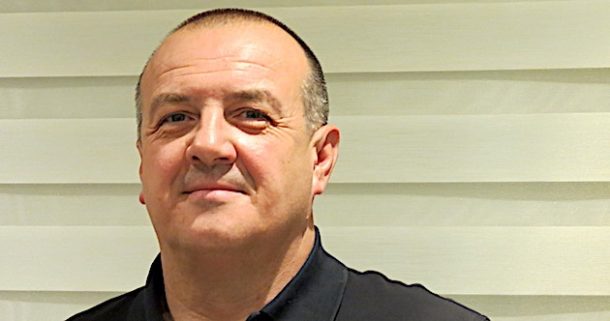 In the Driving Seat: Mark Aspinall, Technical Support Manager, Quickgrind Ltd
Mark Aspinall, Technical Support Manager at Quickgrind Ltd, gives advice on the best vehicle for the B&Q run.
Name
Mark Aspinall
Company
Quickgrind Ltd
Position
Technical Support Manager
Association with NAA
After meeting with Rowan & Martina a couple of weeks ago it was not a hard decision to see this was a group of friendly people with a genuine interest in helping improve, promote and support the Automotive industry
Why did you join the NAA?
To meet people who work in the automotive industry and see if any of the products and services that Quickgrind offer can help the members of the NAA
Personal
Married to Caroline, enjoy cycling and dislike gardening
Favourite football team
Blackburn Rovers
Musical performer
The Clash – the only band that matters
Movie
Con Air
Books
Any books by Ben Mezrich or Lorenzo Carcaterra
Best motoring moment
Getting my brand new Ford Transit Connect – it's great for the B&Q run
Best business advice you've ever received?
• Do what you love, and you'll never work another day in your life
• Don't try and kid a man who's kidded them all