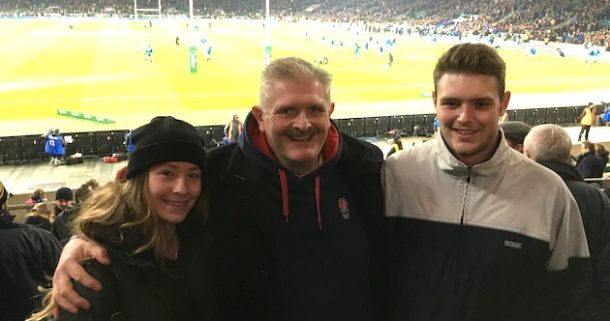 In the Driving Seat: Mark Brickhill, Group CEO, Klarius Group of Companies
NAA members who attended our Klarius visit this month will have met Mark Brickhill, Group CEO; here's your chance to find out more about Mark…
Name
Mark Brickhill
Company
Klarius Group of Companies
Position
Group CEO
Apart from that
Former Chairman British Tyre Manufacturers Association
Non-Exec Director Office for National Statistics Census 2021 Transformation – Programme spend >£1 billion.
Coach and Inspirational Speaker – Leadership, Teamwork and Organisational Transformation
Rugby Coach and Referee
Scuba Diver
Owner of chocolate labrador called Jasper
Just completed Movember 2018
Association with NAA
Klarius – two years and Logistics Excellence/Company of Year Award Winners 2017 and International Trade Award 2018.
Why did you join the NAA?
Common interest in driving British innovation, manufacturing and design.
Personal
Married, two children both at University:
Son – Business and Environmental Sustainability, Uni Rugby
Daughter – Fine Art and member of the Army Reserve/UOTC
Favourite football team
N/A: wrong-shaped ball. England or Ireland to win 2020 World Cup over New Zealand?
Musical performer
U2
Movie
Top Gun – "You've Lost That Loving Feeling"
Books
(i) Peak Performance: Business lessons from the world's top sports teams
Clive Gilson, Mike Pratt, Kevin Roberts, Ed Weymes
(ii) The Brand Gym: A Practical Workout for Boosting Brand and Business
David Taylor
(iii) In Search of Excellence: Learnings from America's Best Run Corporations
Tom Peters & Robert H Waterman Jnr
Best motoring moment
Audi R8 at Circuito Ascari near Malaga
Best business advice you've ever received?
The Customer is Boss.
Build a great team to focus on excellence in execution to meet your customers' needs, and success will follow.