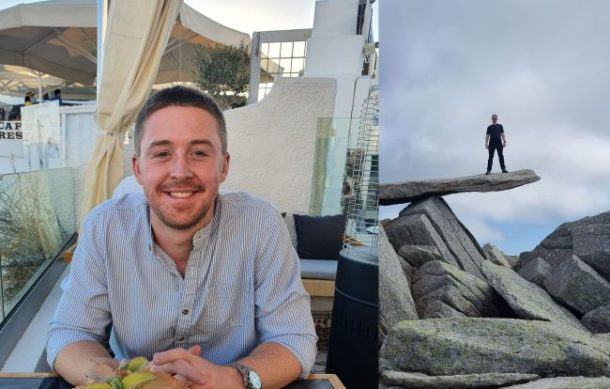 In the Driving Seat: Mitch Clark, Marks & Clerk LLP
If you have a bright idea then the advice is to keep it secret until you've spoken to Patent Attorney Mitch Clark from Marks & Clerk LLP.
Name
Mitch Clark
Company
Marks & Clerk LLP
Position
Patent Attorney (with a Mechanical Engineering focus) – Senior Associate
Apart from that
None! But… maybe I can take this opportunity to briefly introduce Marks & Clerk: Marks & Clerk is a leading professional services firm that assists clients with all aspect aspects of their Intellectual Property (IP) needs. This includes patents (which protect function/concepts), trade marks (which protect elements of branding), design registrations (which protect appearance) and copyright (which protects artistic works).
Association with NAA
I, along with my colleague Jack Stevenson-Hill, have been NAA members for almost a year now. I can't take the credit for finding out about the NAA – that was Jack's work! A number of Marks & Clerk's existing clients (Bentley, Emerson & Renwick, Helical Technology, University of Liverpool) were already members, too.
Why did you join the NAA?
I joined the NAA to build a network of individuals and companies in the North West and beyond. I had previously struggled to find a suitable network/organisation that held regular in-person events, and which aligned with my Mechanical Engineering background, but the NAA fits the bill perfectly. Part of the motivation is also spreading the word of Intellectual Property, and to learn more about automotive developments, and industry, generally.
Personal
I've recently moved house (to Poynton) with my girlfriend, so a lot of spare time is being spent sorting the house out. That said, I enjoy a hike (in the Beacons, Snowdonia, Lake District, Peak District and beyond) and we generally get out on the weekends for a trudge and a pub lunch if we can. I also enjoy cycling, and expect to spend more time on two wheels now that I no longer have to navigate from the city centre to get out to the countryside. Other hobbies include film and music generally.
Favourite football team
I prefer an egg-shaped ball (even after that opening game of this Six Nations)…
Musical performer
Red Hot Chili Peppers (the 'older' stuff, naturally)
Movie
Tough choice – The Dark Knight, Man on Fire, The Green Mile and Heat are all up there
Books
I'm not much of a reader outside of work – the perils of spending my working days reading all the patent applications you could ever dream of
Best motoring moment
The very recent purchase of my first car – a painfully practical, and somewhat thirsty, 2.0 MK4 Mondeo. Naturally I was brought very swiftly back down to earth with a stone chip and the boot button failing on me.
Best business advice you've ever received?
Keep your ideas secret until you've spoken to a Patent Attorney*!
*preferably Jack or I 