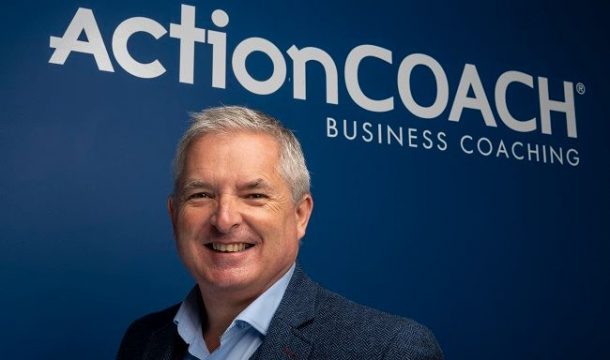 In the Driving Seat: Paul Limb, Lancashire Business Growth and ActionCOACH
Paul Limb, Managing Director of Lancashire Business Growth Ltd and Senior Partner with ActionCOACH tells us more about himself.
Name
Paul Limb
Company
Managing Director of Lancashire Business Growth Ltd / Senior Partner with ActionCOACH
Position
MD / Senior Partner
Apart from that
Member of the Institute of Directors (IoD) Certified Business Coach, Certified DISC Practitioner, ValueBuilder Advisor.
Association with NAA
18 months as a member. I have completed three webinars and also coach other NAA members.
Why did you join the NAA?
I believe that business should equal freedom, so I joined NAA to help other NAA members grow and develop themselves and their businesses through coaching and free webinars.
Personal
Ex Skydiving Instructor and Formation Skydiving Coach. Private Pilot. Mountain Biking. Playing guitar and ukulele and singing (badly). I'm also Dog Dad to a 13½ year old French Briard called Honey Bear who is the love of my life (along with my girlfriend Mandy of course)
Favourite football team
I don't follow football, I'm a Blackburn Rovers fan!
Musical performer
Only when I'm drunk… ohh MY favourite, my music taste has been described as eclectic, but push me for one and I'd say Ed Sheeran (at the moment)
Movie
That's easy. Top Gun.
Books
I read 2 to 3 business and mindset books a month. The ones I refer to most are 'The 7 Habits of Highly Effective People' by Stephen R Covey and '7 Strategies for Wealth and Happiness' by Jin Rohn. Also a current favourite is 'They Ask You Answer' by Marcus Sheridan.
Best motoring moment
A rally driving experience I was bought for a birthday present. I tootled around behind the wheel at what I thought was a decent pace then the instructor took me on an 'experience' lap. I swear we were just sideways the whole way round. Amazing skills.
Best business advice you've ever received?
Firstly, look after yourself before you look after your business. Diet, Hydration, Exercise, Meditation and Sleep are all crucial to ensure you are there when your business needs you.
Next surround yourself with people who are better than you in whatever areas you want to improve in.
Finally, be open to learning at every opportunity. The most experienced business leaders and the most successful people in all walks of life, tend to have coaches and mentors working with them.