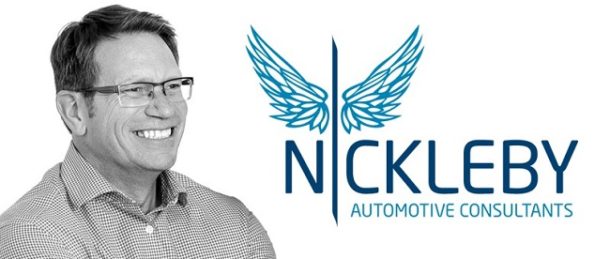 In the Driving Seat: Paul Wingrove, Nickleby Design & Management Ltd
This month's In the Driving Seat article from Paul Wingrove is a good read, especially the issue with someone dressed as a tub of Utterly Butterly…
Name
Paul Wingrove
Company
Nickleby Design & Management Ltd, Consultants
Position
Director
Apart from that
SMMT, NAA, NEA, BCOC. Former School Governor, Current Chair of our local Scouting Group.
Association with NAA
In a second year of membership. I have two clients who are members. Previously a regular visitor to Bentley Motors when I managed some important projects.
Why did you join the NAA?
I found increasing interest in business and met some wonderful owners of companies who have real passion for their work.
Personal
I live in Oxfordshire with my wife and three children. My daughter is at University, my son is a squash player and kayaker studying for A-levels, and my youngest son plays rugby for club and county and is approaching his GCSEs next year. Of course, managing these guys becomes a hobby of sorts. I confess that my sons are faster than me at sports now, so I deploy subtle tactics to 'stay in the game' so to speak! I enjoy the arts, from our local village panto to ballet at the ROH, keeping fit in the gym via Duncan Bannatyne's pension plan, cycling, occasional golfer and other sports. Originally not a fan of running, I accepted a challenge to run all BUPA-sponsored events in one year. After the Great North Run (that was a cold one!), I extended the distance and took on the London Marathon. I have the medal, I remember the pain and being pipped on the line by a guy dressed as a tub of Utterly Butterly. I duly hung up my running shoes.
Favourite football team
I recognise that I am going to receive flack here. Born and schooled in London, it was a bus trip to White Hart Lane, otherwise I remember wet November afternoons at Leyton Orient! I took my sons to the new Spurs Stadium just before Corona lockdown. It's really quite something… I mean, they brew their own beer!
Musical performer
I can't answer that. I have such a variety of taste. I download most music from BBC Sounds, and this can vary from David Rodigan's set, to R&B and certain classics. In my youth, Earth, Wind and Fire was played out often. I don't do Country or really noisy rock, but I do like Muse.
Movie
Amelie and 12 Angry Men. I love the direction and photography of this wonderful French film, but I adore the black and white Henry Fonda classic equally.
Books
I'm back on a Wilbur Smith trilogy set in the 1800s. It constantly touches South Africa, which I am hugely fond of. Going to try Asa Larsson crime thrillers soon. Patrick Robinson novels are perfect if you like modern warfare thrillers.
Best motoring moment
Easy one… driving through the Swiss Alps on an open road two years ago. The taxi driver I had in Cairo who used his car to 'nudge' others out of the way came very close!
Best business advice you've ever received?
'You have two ears… use both of them', someone told me once. The art of listening and understanding what a person really wants is in short supply these days!