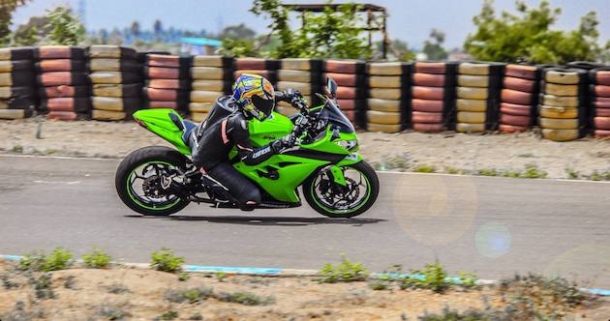 In the Driving Seat: Revannth N Murugesan, Managing Director, Carbon Performance Limited
Motorbike racing, chocolate and wine feature in this month's 'In the Driving Seat', but presumably not all at the same time…
Name
Revannth N Murugesan
Company
Carbon Performance Limited
Position
Managing Director
Apart from that
MoU with HM Government (Northern Powerhouse) to promote Innovation and Enterprise in the North, part of the Future of British Manufacturing, finalist for the World Additive Design Challenge 2019, Member of the Sustainable Business Partnership, soon to be a member of the Institute of Directors (IoD).
Association with NAA
A newbie to the NAA. Initial contact was through a partner company, when I was invited to the NAA annual dinner in Cheshire in 2018.
Why did you join the NAA?
Being an automotive consumer tech brand that is focused on environmental sustainability in the automotive industry, Carbon Performance and the NAA share the common interests of boosting the North's automotive innovation capabilities and driving growth in sustainable transportation solutions.
Personal
Single with a huge bias towards anything that you could classify as a machine – lawnmowers, motorcycles, cars, aircrafts, ships, and everything that moves! Love driving 100 miles just for a cup of hot chocolate! Guilty of crimes against my health through my profound love for chocolates! A glass of wine and Netflix at the end of the day is my winding down routine! A petrolhead, geek, and a wine connoisseur – the combination cannot get any more interesting!
Favourite football team
Football is fun and alright, but cricket is life!
Musical performer
A R Rahman
Movie
Not a movie, but the legendary series – Peaky Blinders
Books
Blue ocean strategy and everything by Dan Brown
Best motoring moment
This was when I was a motorsport racer back in 2014, when I dropped my Super Sport motorcycle due to me losing my balance while engaging the side stand of my motorcycle at the paddock. The hilarious part is that I had been on the track for two hours straight driving at 200km/h but managed to fall off while I was trying to get off the motorcycle at the end of the session in the garage.
Best business advice you've ever received?
Turnover is vanity, profit is sanity, and cashflow is reality!