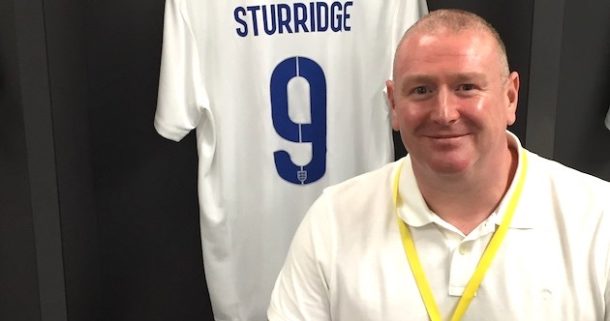 In the Driving Seat: Simeon Clow, Business Development Manager, Hartree Centre
Simeon Clow, Business Development Manager, Hartree Centre, is very enthusiastic about the potential for the relationship with the NAA, but strangely doesn't talk about the outcome of this season's Premier League…
Name
Simeon Clow
Company
Hartree Centre
Position
Business Development Manager
Apart from that
By Royal Charter, the Hartree Centre is a department within the Science and Technology Facilities Council, which falls under UK Research (LINK), reporting directly into the Department of Business, Energy and Industrial Strategy (BEIS).
Association with NAA
The Hartree Centre has been talking to the NAA for over 12 months and we believe we can add a tangible value to the membership through grant-funded collaborative R&D projects in the areas of Modelling and Simulation, Big Data and Artificial Intelligence. We have significant experience working in the automotive sector, having developed a Virtual Wind Tunnel, worked on numerous Computer Aided Formulation projects for fuels and lubricants, manufacturing optimisation projects for predictive maintenance and structured and unstructured data analysis for traffic flow optimisation.
Why did you join the NAA?
The Hartree Centre viewed the NAA as an ideal partner, enabling us to reach out and engage with organisations in the automotive sector who have already adopted Industry 4.0 technologies and those who are looking to do so. The platform the NAA offers will assist the Hartree Centre with our remit from Government to deliver UK Industrial Strategy, by 'Accelerating the adoption of High Performance Computing, Big Data and Cognitive technologies to UK industry'. The various grant funding options we have access to will enable NAA members to de-risk carrying out Proof of Concept (POC) for the adoption or acceleration of these technologies within their businesses.
Personal
Happily married for 16 years with 12 year old twins, a dog and a cat. Hobbies and interests include dinghy sailing, fell walking, gym, DIY, football, as well as being a Scout leader.
Favourite football team
Liverpool FC
Musical performer
Oasis
Movie
Monty Python – Life of Brian
Books
Andy McNabb – Nick Stone series
Best motoring moment
Two fast laps in an Arial Atom
Best business advice you've ever received?
Always treat people the way you wish to be treated