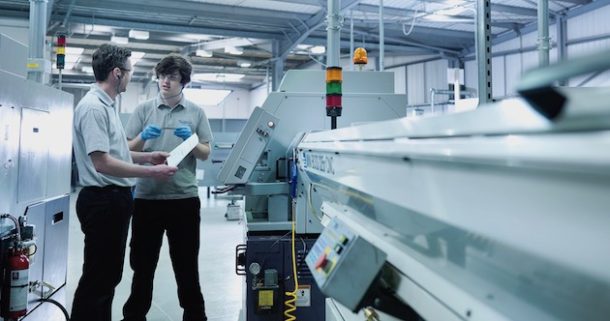 Industry News: Is your business ready for when the Levy breaks?
The Government's Apprenticeship Levy scheme is nearly upon us. However, it's still doubtful whether the businesses that it will affect are actually ready…
There is a great deal of poor advice being bandied about and there is a danger of making things more complicated than they really are. Managing director Michael Bainbridge of KZN Solutions is tasked with unravelling the 'mystery' surrounding this legislation. Here he gives his opinion on why the benefits of such an initiative are being lost on businesses.
"When discussing the apprenticeship levy with numerous colleagues within industry, over 90% have been unaware of, or have been given bad advice on, the opportunities that this will bring. Advice for businesses has included simple statements such as 'we can help you spend it' or 'this is what you need it for'. Only a very small proportion of advice appreciates the needs of an organisation.
"To put it bluntly, after many years of working within the improvement and skills arena, I have never come across so much lack of 1) awareness 2) opportunity 3) understanding and 4) information.
"With so much lacking in these four very important areas it will not be surprising to see many businesses making incorrect and misguided decisions.
"If correctly introduced into the structure of business, the apprenticeship levy can provide a strategic 'blueprint' for the improvement of workforce performance.
"In its endeavour to implement initiatives to cut costs and increase productivity, organisations don't fail through training infrastructure or improvement tools. They fail through implementation. They fail through poor workforce engagement and poor skills development especially those skills surrounding the creativity required by leaders to become leaders of continuous improvement. Overcoming these failures can be a lengthy process and very costly.
"For many companies the apprenticeship levy is the first time that an actual budget has been given to develop their workforce and leadership. There is a danger therefore that some employers will develop their own internal apprenticeship training and, if so, there are questions about the value of this training and how this training will be regulated. Or they will simply bury their heads in the sand and hope the levy will go away.
"The apprenticeship levy is not about spend it is about opportunity. Embracing the levy can only make you stronger. If a business can look after this levy pot and focus upon the value creation aspects it can bring, a business could actually gain a significant return on investment by improving business performance."
For more information visit: www.kznsolutions.co.uk