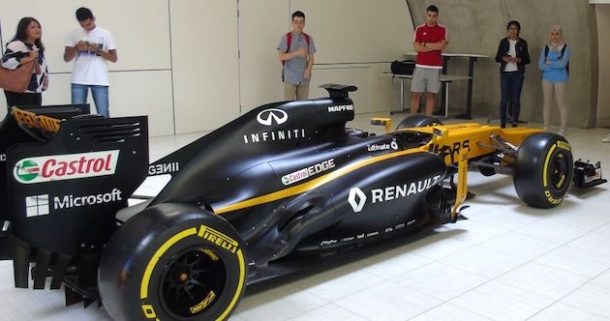 Industry News: Can you help us develop the engineering talent of the future?
There is still time to join us as an industry partner for our 2019 Arkwright Engineering Scholarship Programme starting in September. Becoming an industry partner opens up a whole host of opportunities for you to engage with the engineering talent of the future!…
We still have some amazing students available to sponsor, and now is the ideal time to contact us with your criteria, so we can match you to your perfect Arkwright Scholar.
We're offering all our new sponsors this year the opportunity to access a whole range of STEM education activities as part of their sponsorship package.
Notify us of your interest and criteria (e.g. aerospace, mechanical, electrical, civil) and we will search for the best match of candidate for you. Scholarships are £2,200 and you can also choose one of the following:
1. A £1,000 contribution from us (reducing the cost to £1,200 for every scholar)
2. A FREE sponsored STEM DAY activity donated in your name to a nominated school of your choice (worth over £1,000)
3. A FREE STEM KIT donated to the school of your choice for every scholar sponsored (worth £250)
In addition, every sponsor will also receive:
The opportunity to run an Industry "Connect Day" hosted at your site for up to 30 of our scholars
FREE DBS Check and certificate for any member of your team involved in mentoring an Arkwright Scholar
FREE use of the safeguarding software SLACK for all mentors
Access to promoting your work experience, higher apprenticeship opportunities and vacancies to our 800+ scholars and 2500+ alumni
Now is the time to act to secure one of our candidates whilst they are still available. There is no commitment should you not wish to accept the nominated candidates sent to you.
To find out more about our scholarship programme, download our brochure here.
This is an amazing offer to promote your business and encourage the future talent pipeline for your industry.
Please reply to steve.kay@smallpeicetrust.org.uk expressing your interest and we will come straight back to you. Thank you for your attention and we look forward to hearing from you very soon.