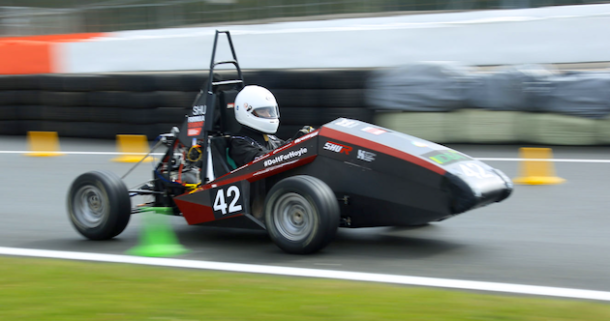 Industry News: Get involved with Formula Student 2018
Now in its 20th year and with the start of the new Autonomous competition, now is the perfect time to get involved with Formula Student…
Highlight your brand, job opportunities and offers with the Formula Student community during the run up to the competition from January onwards with emails, newsletters and social media channels to our highly active worldwide audience.
Then engage directly with thousands of engineering students, industry professionals and motorsport enthusiasts with an on-site presence at Silverstone in July 2018.
Our reach at a glance:
10,700          twitter followers and counting
18,124          facebook followers and counting
320,000+      annual page views
55,000          opted in email contacts
6,000+          attendees on site
We will work with you to leverage your involvement and create a tailor-made package to complement your objectives. Get in touch with us directly to start the conversation!
Meet your objectives with Formula Student
Contribute to your CSR initiatives: Engage with and inspire the next generation of young engineers, including an above industry average number of female participants (13% vs 9% nationally)
Carry out live demonstrations of products and demonstrate thought leadership to student competitors, university representatives and judges
Develop company and brand association through awards, judged by your company
Have a physical presence at the event, with an exhibition space, branding and promotional material
Boost talent acquisition through direct access to participating students and judges
Build awareness of your brand and values
Benefit from multichannel marketing over a nine month period, to an informed and engaged audience via email and social media
Attract international applicants for your graduate recruitment – Over 250 teams from over 50 countries outside the UK have competed
Push your STEM engagement
Start the conversation and maximise your involvement
For event enquiries:
Phone:    +44 (0) 20 7973 1251
Email:     fs@imeche.org
For sponsorship opportunities:
Phone:    +44 (0) 20 7973 1309
Email:    sponsorship@imeche.org