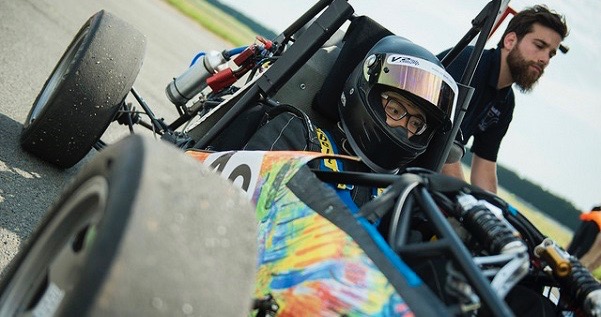 Industry News: Get involved in Formula Student UK
More than just a motorsport event, Formula Student UK is an invaluable opportunity for engineering businesses to connect with the brightest and most ambitious student engineers across mechanical engineering…
By designing, building and racing a single-seat racing car, each team will develop and showcase the essential skills needed to be successful in the workplace and in your organisation's graduate scheme.
The competition is also a chance for leading brands to showcase their services and technical expertise to an international audience, with past partners and sponsors including Bosch, MAHLE Powertrain, E-Baracus, GKN, Jaguar Land Rover, Mathworks, Mercedes AMG, HORIBA MIRA, Scuderia Ferrari, INFINITI and many more.
Find out how your organisation can get involved:
Call +44 (0)207 973 1249
Email sponsorship@imeche.org
Visit www.formulastudent.com
Engagement in 2016:
6660+ attendees – 9.7% increase from 2015
4070+ competitors – 17% increase from 2015
130 universities participated – the highest on record
32 countries represented from 5 continents72 cars completed the sprint event – never seen before!
Download the Formula Student Sponsorship Prospectus and find out how you can engage with this growing community!
RECRUIT the brightest and most dedicated business-ready graduates from around the world, connecting with the next generation of industry leaders.
ENGAGE with our international audience and directly link the advantages of your business to become the first choice for graduates entering a globally competitive job market.
SHOWCASE and demonstrate the potential of your products and newest technologies, and capture the imagination of engineering's future decision-makers.
Contact our sponsorship team to start the conversation; simply call +44 (0)207 973 1249 or email sponsorship@imeche.org
Get in touch
Call +44 (0)207 973 1249 or email sponsorship@imeche.org