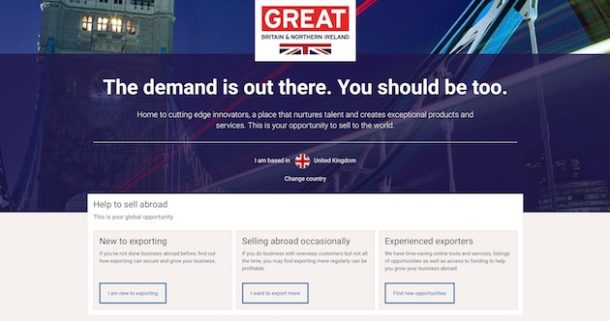 Industry News: GREAT.gov.uk website to help businesses grow abroad
The new website GREAT.gov.uk has gone live with the aim of helping businesses grow abroad…
International trade is more important than ever. Whilst we have always been at the forefront of free trade, only 11% of registered British businesses export anything beyond our borders. Research shows that there are 363,000 businesses who have a product or service to export, but don't think there is the demand.
GREAT.gov.uk aims to, intelligently and simply, match supply and demand, putting power in the hands of businesses to start exporting or attract investors, and to make doing business abroad as attractive as it is to do business at home. Once registered, companies can promote their goods and services to international buyers, search hundreds of export opportunities and access preferential deals that we have negotiated with online marketplaces.  GREAT.gov.uk should be the first place businesses think of when they consider doing business abroad, acting as an aggregator for the complex exporting market by also signposting to other sources of advice.
A GREAT.gov.uk Introductory Pack designed to help you promote these new services through your business and media networks has also been developed.
There is a wide marketing, communications and stakeholder programme to reach target businesses and encourage them to register as exporters.
For more information contact:
Simon Fisher
Chief Operating Officer
Automotive Investment Organisation
Simon.Fisher@trade.gsi.gov.uk