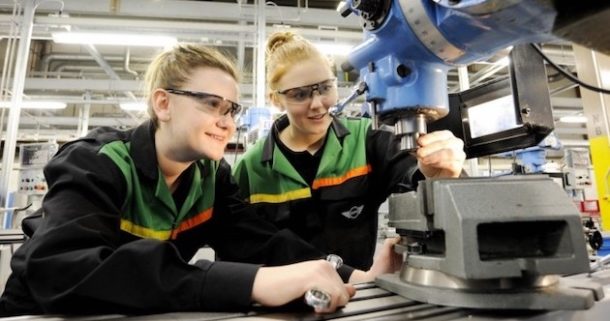 Industry News: Introduction of Technical-Levels for 16-19 year olds
After the Sainsbury Review in 2016, the government accepted all 34 recommendations for improvement of Technical and Vocational education in the UK…
The review concluded that the vocational education system was too complex and included too many qualifications (over 13,000) and did not equip young people with the necessary skills for employment.
Alongside this and for a long time now, technical education has lacked parity of esteem with academic education therefore T levels (Technical levels) are being introduced to be as rigorous and respected as A levels. In addition, lots of employers and bodies such as the CBI have repeatedly reported that young people are not work-ready when they enter employment and that there is a skills shortage in key industry sectors with many only having one or two weeks of work experience.
The introduction of the new T level study programme is aimed at 16-19 year olds and will sit alongside Apprenticeships within a reformed skills system as a key part of UK's Industrial Strategy.
When young people take their post-16 options they will decide whether to take the 'academic route' or the 'technical route'. The 'T level' standards and content have been designed by leading industry professionals from companies including Rolls Royce, Fujitsu and EDF to prepare students for highly skilled employment and enable them to adapt to meet the skills needs of the UK.
What are T levels?
T levels will be a large broad programme worth the equivalent of 3 A levels and will generally be studied over 2 years.
A T level programme will include a new technical qualification, which will be taught in a classroom, workshop or simulated work environment. The programme will include a substantial work placement of 3 months as well as English, maths and digital content.
The first subjects available will be Education and Childcare, Construction and Digital. These will be introduced in 2020, with the rest, including manufacturing and engineering, to be available by 2022.
The Lancashire Skills Hub is working with all further education providers who are interested in delivering this brand new qualification and helping them deliver the very best T level curriculum and industry placements for their students.
The Lancashire Skills Hub is also interested in working with businesses and employers to help inform the curriculum and provide great work experiences through the industry placements. If you want to know more about how to get involved you can contact Dominic Martinez at the Lancashire Skills Hub, part of the Local Enterprise Partnership, who will guide you through the process, giving access to best talent available across Lancashire.
Dominic Martinez, Lancashire Skills Hub
(Contact: dominic.martinez@lancashirelep.co.uk or 07967 737832)