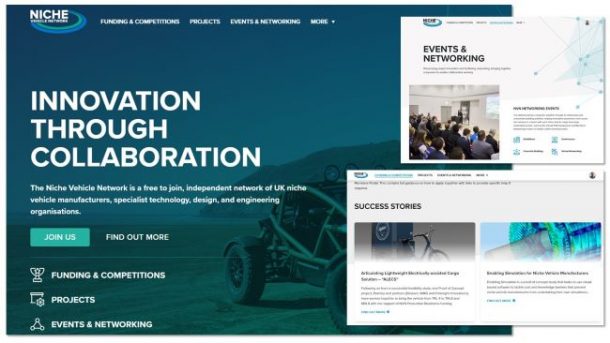 Industry News: New Niche Vehicle Network Website Launched
The new Niche Vehicle Network (NVN) website in now live!
The new site features a fresh, new look and feel, new imagery and content, greatly enhanced functionality, together with a dedicated Members Area with new networking tools.
Key features include:
• Latest industry news
• Information and updates on NVN Funding Competitions
• NVN networking and event information
• NVN collaborative R&D project case studies
• Link to the NVN Funding Gateway for applications to NVN Funding Competitions
• Dedicated Members' Area with personalised member profile, to facilitate contact opportunities with other NVN members and a virtual business card exchange facility
• And much more!
You can visit the new NVN website at: www.nichevehiclenetwork.co.uk