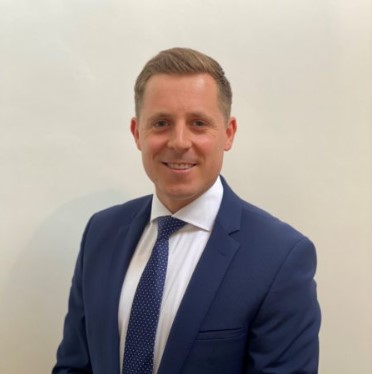 Industry News: SMMT Industry Forum appoints Richard Sadler as Managing Director
The Society of Motor Manufacturers and Traders (SMMT) is pleased to announce the appointment of Richard Sadler as the new Managing Director of SMMT Industry Forum.
Sadler takes over from Mike Baunton, who returns to the role of Chair of the SMMT Industry Forum Board after serving as Interim MD.
With more than 15 years of tier one automotive manufacturing and supply chain experience, Sadler's career began as an apprentice, and has progressed to see him hold leadership positions in production planning, purchasing, engineering, manufacturing and operations. He joined Industry Forum in February 2020, and as General Manager – Automotive and then Director of Business Development later that year, handing delivery of the multi-million pound government-funded National Manufacturing Competitiveness Levels (NMCL) programme, created to help manufacturers of all sizes and stages of development understand their competitiveness, and develop the specific business capabilities needed to boost their performance. Richard is also a member of the NAA's Advisory Board.
Mike Hawes, SMMT Chief Executive, said "Richard's experience and expertise will play a critical role in ensuring Industry Forum helps automotive companies improve their competitiveness, productivity and skills at a time when the sector faces myriad challenges. With a career spent at the heart of the automotive supply chain and ample experience supporting businesses through demanding times, he will provide energetic leadership that will help inspire many more companies to seize opportunities for growth ahead."
Richard Sadler, SMMT Industry Forum Managing Director, said "I'm delighted to take on this new role at Industry Forum, building on the work of the team at such a vital time for manufacturing. With the sector desperately trying to build back following the pandemic while facing ongoing supply challenges, the importance of productivity and competitiveness improvement cannot be understated. Many of the sectors with which Industry Forum works are also embarked on a journey towards decarbonisation, so the role of Industry Forum in helping businesses to develop and grow has never been more relevant, or vital."
Sadler officially started his new role on 1 April and will focus on developing new service offerings to enable manufacturers to prepare and meet the challenges of sustainability and a post-2030 electrified future – supporting them in increasing their competitiveness in a time of escalating energy costs.
Industry Forum was established by SMMT, vehicle manufacturers and government to improve the competitiveness of UK manufacturing. It has more than 150 cross-sector industry specialists and is active in 30 countries. Over the past two decades, it has delivered more than 400 competitiveness and productivity programmes and trained more than 25,000 people across a range of manufacturing sectors including aerospace, automotive and other diverse industries.