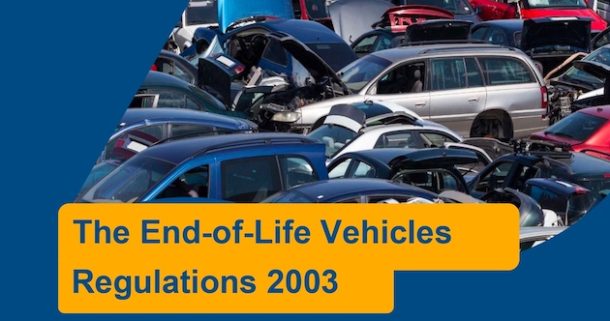 Industry News: The End-of-Life Vehicles Regulations 2003
Do you know about the End-of-Life Vehicles (ELV) Regulations? And how they affect your business?…
The End-of-Life Vehicles (ELV) Regulations 2003 protect the environment by restricting the use of hazardous materials and introducing measures to promote recycling. The regulations cover cars (with up to 9 seats) and small vans (of up to 3.5 tonnes), including components made for them. The producer – the manufacturer or importer – placing the vehicle or component on the market is responsible for compliance.
Heavy metals restriction
Materials and components for cars and small vans must not contain cadmium, lead, mercury or hexavalent chromium.
Marking requirements
Certain plastic and rubber parts must be marked in accordance with the regulations. This shall not apply to the labelling of tyres.
Dismantling and information requirements
Producers must provide vehicle dismantling information within six months of putting a new type of vehicle on the market. Producers must make information available to prospective buyers on the design of their vehicles, in the context of recoverability and recyclability.
The Office for Product Safety and Standards is responsible for enforcing parts III and IV of the ELV Regulations 2003 throughout the UK.
Further information can be found at: https://www.gov.uk/guidance/elv
For any enquiries please contact: 0121 345 1201 or https://www.rohs.bis.gov.uk/enquiry