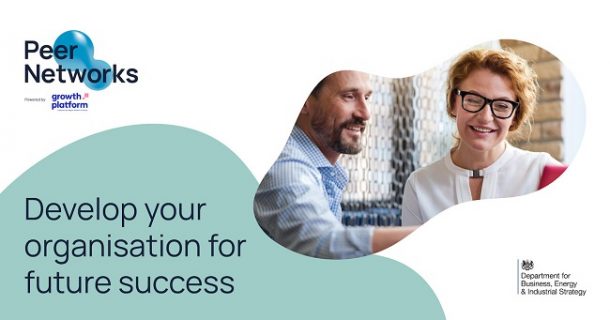 Industry Training: Peer Networks programme for Liverpool City Region SMEs in automotive and advanced manufacturing
Following on from the success of the original Growth Platform Peer Networks programme, we are delighted to announce that we are a Peer Network delivery partner for June 2021 – expected start date, September 2021.
The programme is now taking applications and we are looking for SME leaders who want to grow and develop their organisation with the support of like-minded entrepreneurs from across the Liverpool City Region's business community.
Manufacturing / Automotive / Advanced Engineering, Liverpool City Region is a leading manufacturing hub for the UK economy. The Peer Networks programme will enable business leaders from the sector to explore and develop solutions to successfully navigate current and future challenges – the end of the EU transition period being a particular priority for the sector in the short term.
Peer Networks is delivered through a series of high impact group sessions, led by a trained facilitator.
Upon completion of the programme, you will be able to use the action learning skills and techniques that you have learned to independently continue the group support.
The programme includes:
• Interactive action learning
• Trained facilitator
• Small cohort
• Flexible topic selection
• One-to-one support
By completing the Peer Networks programme you will:
• Overcome business challenges and recognise and act on new opportunities
• Build a trusted network of connections to support you now and in the future
• Improve your long-term personal and business performance
• Receive support to help you tackle the short-term issues that are affecting your business now, including those related to COVID-19.
It is available to any small or medium sized business that has:
• Operated for at least one year;
• At least five employees;
• A turnover of at least £100,000;
• An inspiration to improve
Ideally, participants should also have:
• The potential to scale up
• The ability or potential to export
Secure your place now – contact Paul Jones / Zoe Desoer