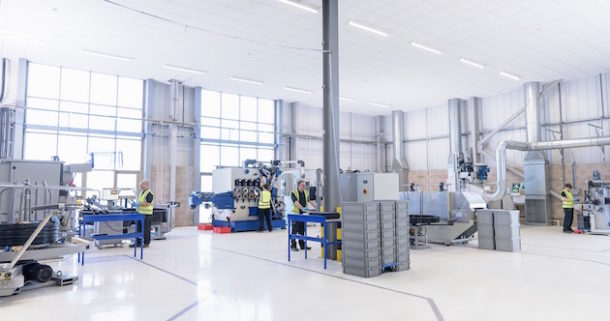 Member company case study: Force Technology achieves rapid growth in the space of a year
Force Technology provides an excellent example of how a business in the automotive supply chain can experience success by working with the NAA and accessing other support for the manufacturing sector…
About Force Technology
Force Technology was established to pave the way for development and innovation in the high precision, high duty spring markets. The technology leading manufacturing company is focused on continuously improving its products and systems whilst developing its innovative approach to design and development of processes. Force Technology has invested in a modern, state-of-the-art factory in Blackpool, Lancashire, and the workforce has combined experience in the high precision spring industry of well over 100 years. The company designs and manufactures springs for dynamic and high dynamic applications primarily in the transportation market sector including heavy diesel, premier and performance automotive, and motorsport.
New business model results in significant expansion
The team at Force Technology includes a range of individuals who are well known as leaders in the spring industry and who have come together to offer what customers have described as the most advanced spring manufacturing business of its type in the UK, and possibly Europe.
During the last year, Force Technology has invested in an ever-increasing range of the latest machines and associated technology, resulting in one of the most efficient spring production facilities. However in addition to the factory's modern equipment, it is the company's spring design expertise and consultancy that sets Force Technology apart in the marketplace.
This service includes an advanced ability to analyse faults and weaknesses in springs that customers may have been using previously, and the expertise to manufacture products that will exhibit far greater durability in extreme duty cycles.
Force Technology is actively working in a number of collaborative projects, including on initiatives to produce lightweight springs and valvetrains in order to reduce vehicle emissions.
Support that Force Technology has received
The directors of Force Technology have worked with the Northern Automotive Alliance (NAA) over a number of years and have implemented a range of measures to ensure the business is a leader in terms of professional business practices, including in the area of marketing and communications.
To help establish the new advanced facility, the company has benefitted from the assistance of various funding initiatives, including RGF funding for new capital equipment, and growth support from Blackpool Investment Fund. By being the first manufacturing company in the new Blackpool Airport Enterprise Zone, the company also had business rate relief and significant assistance in setting up its new factory.
This has allowed the company to take on an immediate high level presence in the market. It is ahead of its projections and is already supplying a significant number of original equipment manufacturers with high duty and high risk components for prominent applications such as engines, fuel injectors and hydraulics.
Future plans
Force Technology has created a new business model that puts the company ahead of competitors in areas such as spring design, modern manufacturing techniques, efficient business processes and quality standards. From this strong base, the company is continuing to develop its leadership in supplying spring solutions for precision and high duty components, as well as carrying out collaborative R&D in order to help lower emissions from vehicles.