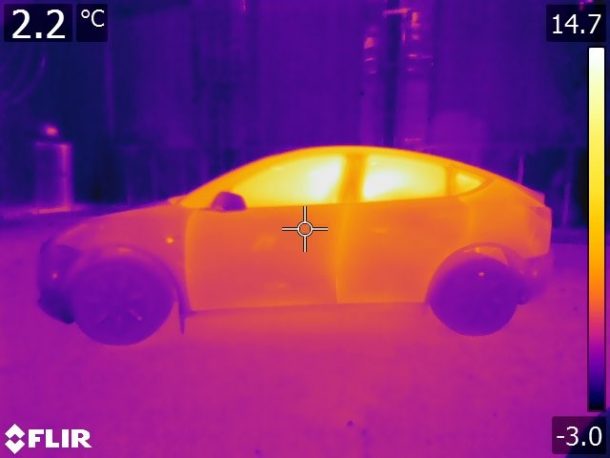 Member News: The University of Salford Energy House Laboratories
With the dramatic hikes in energy prices, we're all striving to improve the energy efficiency of our homes and buildings, but should we also consider the energy efficiency of the electric vehicles plugged into our buildings?
As the transition to Electric Vehicles accelerates more owners are taking advantage of home charging and the ability to pre-condition the car before setting off in the morning; cooling or heating the passenger cabin to the desired temperature. During periods of extreme temperature (winter and summer) this pre-conditioning can see increased demand for electricity from the building and then, once on the road, the ongoing heating/cooling of the passenger cabin has a direct and significant detrimental impact on vehicle range.
The University of Salford Energy House Laboratories is globally recognised for its leading research in energy efficiency of buildings, working closely with the building industry, developers, and material and equipment manufacturers. Over the past few years research has expanded to include Electric Vehicles as an integral part of a building's energy system.
In late 2019 Energy House Labs did the first UK testing of Vehicle-to-Grid/Vehicle-to-Home (click here) and with the completion of a new globally-unique facility (Energy House 2.0) the University is conducting new research into the energy efficiency of EV passenger cabins. If automotive OEMs can improve the thermal efficiency of the passenger cabin EV range will increase.
The initial stage of this research involves placing the test EV inside one of the huge Energy House 2.0 environmental chambers and cooling the car down to minus 2⁰C. The passenger cabin is then heated to 20⁰C and a series of thermal images taken over a defined period of time. The data gathered, together with the thermal images, is processed to give a thermal efficiency rating of the passenger cabin.
The research will look at multiple EVs and ICE cars giving comparative data on the thermal efficiency of the vehicles and identifying opportunities for improvement.
The University of Salford is keen to engage with NAA members and explore opportunities for collaborative research into EV passenger cabin thermal efficiency (cars and commercial vehicles).
For more information, please contact Mike Brown (m.j.brown2@salford.ac.uk).