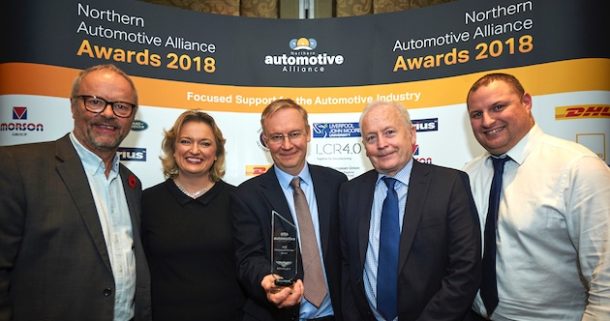 NAA Awards: How to win an Award
Following the launch of the NAA Awards last month, the aim this month is to give you some tips for completion and examples from prior years…
As with all competition applications, there are some simple hints for you, they are really only common sense, but sometimes it helps to see them written down.
Keep close to the word limit for each section – we won't penalise you if you go a little over say 10-20%.
Remember that pictures/graphs tell a thousand words and are not included in a word count.
Answer the question as written, not what you think the question should be
Use positive, active language and avoid jargon
Make sure that you explain all acronyms that you use
Provide evidence: statistics, KPIs etc; our experience is that those who provide plenty of evidence to substantiate their submission are more likely to win the Award
Check your application and ideally get someone else to read it before you submit it
Before submission check that you have all the extras such as logos and photos
One question we regularly get asked is "What is the difference between the Manufacturing Excellence and the Logistics Excellence Award?"
While at first sight they may appear to be similar, a little digging will show you how they differ. The similarity is that they are looking at projects that have improved your performance, which actually is the same for most of the awards. However, the Manufacturing Excellence Award is focussed on your Manufacturing processes and Logistics is looking at how you manage your products movements both internally and externally from a logistics perspective. Your submission for Manufacturing Excellence would focus on typical manufacturing KPIs; whereas the Logistics Excellence Award would include KPIs with a different focus.
Here are three examples, obviously there are many more, but this may help with the clarification:
If the development of an internal 'component supermarket' reduces your work-in-progress or reduces stoppages from non-availability of product then this is both a manufacturing activity and a logistics exercise. 
If you adopt a new approach on how you ship material to your customers or how you manage the shipping process documentation and delivery, this is a Logistics Excellence activity and not a Manufacturing Excellence project. 
If you introduce a new process to save multiple processes then this is a Manufacturing Excellence project.
The other key difference in the Awards is that the Logistics Excellence Award includes a site visit and the Manufacturing Excellence does not. Those who have experienced a site visit say that even if they don't win the Award, they find it a very useful experience.
"We applied for the Logistics Award knowing that it would be good publicity for our company, but didn't anticipate the benefits that we would gain by the judges of the Award visiting our facility. We were visited by industry experts from DHL and the Northern Automotive Alliance with whom we demonstrated the improvement projects that we had implemented to our warehouse operations. In addition to the positive feedback received, discussions were held regarding further potential improvements and some very beneficial suggestions were received. Due to these discussions, improvements to our stock control procedures were implemented the very next day and continue to benefit our operations today. We have no doubt that applying for an NAA Award has been of great benefit to the company and we are already planning our Award application for next year." Matthew Kershaw, Chief Operating Officer, Setco Automotive UK Ltd.
Another fact for you is that the Company of the Year in the last three years has been the winner of one of these two Awards. So, which one should you apply for? If you're not sure then give either Carol or Rowan a call and discuss it with them, or apply for both!
Don't forget that the Awards closing date is Friday 30th August, book some time in your diary now to generate your applications.
If you have any questions about the Awards process then please contact Zoe@northernautoalliance.com. We can also offer advice on the completion of your application to enable you to maximise your opportunity to win.