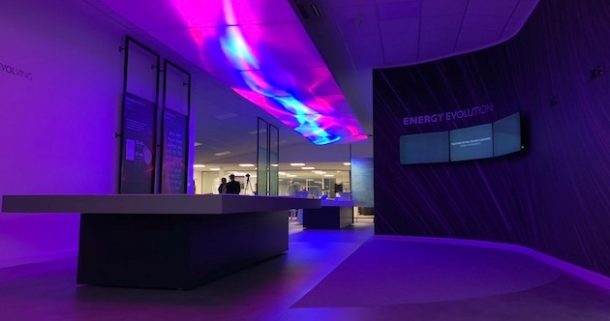 NAA company profile: Businesswise Solutions – demystifying the energy industry for the manufacturing and engineering sectors
Businesswise Solutions, a Lancashire-based energy buying and management company, has opened the doors to its visionary energy centre…
The futuristic venture will help educate energy buyers within the manufacturing and engineering sectors about the challenges they face in a complex, ever-changing market, ensuring they are well informed before making any important purchasing decisions.
Now one of the fastest growing, corporate energy services providers in the UK, Businesswise Solutions is a privately-owned business which has enjoyed 30-50% revenue growth year on year for each of the last five years.
The company's growth has been driven by a need to disrupt a mature yet old fashioned market.
Fuelled by a customer-centric energy procurement and management approach, the business seeks to add real value to businesses sick of receiving a poor and outdated broker service.
Managing Director and founder Frazer Durris said: "We wanted The Energy Centre to be a space where we can educate business energy decision makers and influencers about the opportunities available to them and that's why we have worked tirelessly over the past six months to transform an empty 10,000 sq ft shell into this; a ground-breaking immersive experience."
"Business energy has long been a fractured market, offering a poor service to the manufacturing and engineering sectors. It is our aim to disrupt the sector and provide solutions which have been specifically designed to help organisations make the most out of the market.
"A wealth of big brand, multi-site and corporate businesses UK-wide already rely on Businesswise Solutions to reduce energy costs, deliver energy efficiencies and comply with energy compliance demands through an expansive range offering and expert workforce.
"We are focussed on long-term growth and not short-term profits and are already disrupting the market by using better buying and management methods, new technologies, data and artificial intelligence to our customers' advantage."
Find out more at:
www.businesswisesolutions.co.uk/the-energy-centre/