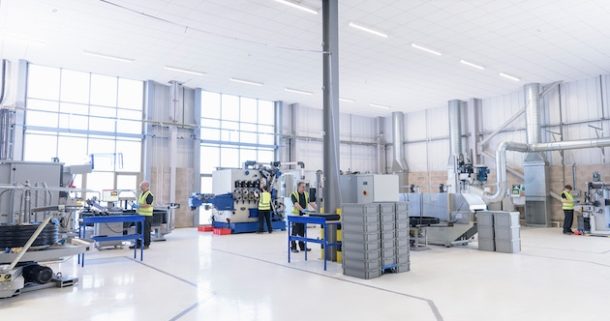 NAA Company Profile: Force Technology, NAA 2018 Company of the Year
The winner of the overall NAA Company of the Year Award 2018, sponsored by Bentley Motors Ltd, was Force Technology; the company also won the Logistics Excellence Award, sponsored by DHL Supply Chain…
Force Technology designs, manufactures and tests springs for high precision, high duty applications in a range of sectors such as automotive, including supercars and motorsport.
The company's 'solutions provider' approach includes offering a service incorporating an advanced ability to analyse faults and weaknesses in springs that customers may have been using previously, and the expertise to manufacture products that will exhibit far greater durability in extreme duty cycles. Force Technology is increasingly delivering design consultancy for the development of spring and valvetrain technology that reduces emissions as well as maximising performance.
The business has become a major supplier of high performance springs to some of the largest original equipment manufacturers and tier 1s globally, in just three years since it was founded. This success is due to the company starting out with a clear vision to be world-class. The approach has enabled Force Technology to gain large contracts that traditionally would only have been awarded to larger companies that had been established for much longer periods of time.
Force Technology has gained certification for quality standards in automotive, and it is going through this process in other sectors such as aerospace. It has also been supplying products for customer validation, which can take up to 12 months or more, and this process is now translating into significant orders.
Other than automotive, Force Technology has established itself as the leading global supplier of springs for fuel injection systems on large engines such as in ships.
Force Technology has been particularly successful with exports and has developed an efficient logistics system to ensure products are delivered on time, globally.
The company has a modern, state-of-the-art factory in Blackpool, Lancashire, and the management team has combined experience in the high precision spring industry of well over 100 years. The team includes a range of individuals who are well known as leaders in the spring industry and who have come together to offer what customers have described as the most advanced spring manufacturing business of its type in the UK, and possibly Europe.
Force Technology has invested in an ever-increasing range of the latest machines and associated technology, resulting in one of the most efficient spring production facilities.
The company is actively working in a number of collaborative projects, including on initiatives to produce lightweight springs and valvetrains in order to reduce vehicle emissions.
The directors of Force Technology have worked with the Northern Automotive Alliance (NAA) over a number of years and have implemented a range of measures to ensure the business is a leader in terms of professional business practices, including in the areas of marketing, communication, strategy, exports, lean manufacturing and logistics.