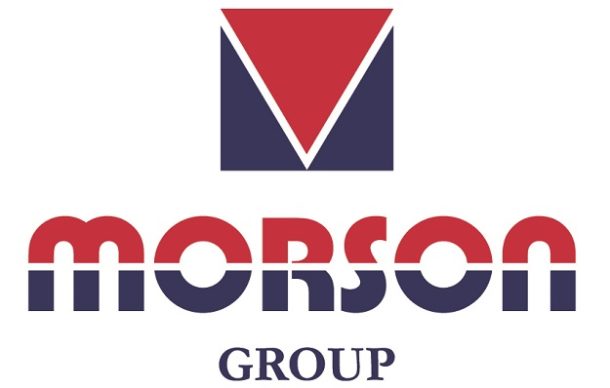 NAA Company Profile: Morson
Morson has been a proud supporter of the NAA since 2012, and has been keen and active member since then. Morson has hosted Bid Writing seminars with its professional bid writing team, and sponsored an award at each annual dinner…
Morson believes it is crucial to be part of the NAA, not only to network, but be able to offer real solutions to partners working in the same sector. It helps the company gain an understanding of their needs, see their operations first hand, and offer expertise learned from other clients.
Morson most recently recruited Rowan Egan, your new CEO. The process was lengthy, as finding a suitable replacement for Carol Holden was always going to be an arduous, if not impossible, task. Using a variety of traditional and innovative digital techniques, Rowan was selected, and has successfully taken on the mantle, driving the NAA forward with his expertise and energetic approach.
Of Morson's recruitment process, Rowan said "Morson operates an open and honest approach, spending time understanding the skills and experience needed to fulfil the requirements. I was impressed by the regularity and frequency of our interactions throughout the recruitment process, giving you confidence that your needs are being attended to seriously! They are very knowledgeable of different engineering processes and procedures, which seems to be the culture of Morson Group which specialises in a blend of recruitment expertise and design consultancy. I also experienced a very high level of service, with all information shared and delivered on time and when promised. My experience with Morson was instrumental in my decision to use their services again."
Morson has been a market leader in the engineering recruitment sector for almost 50 years. Ranked as the third largest engineering recruitment company in the world (Staffing Industry Analysts (SIA) report 2017), Morson International has helped candidates find their perfect job and helped companies to find the right people for their business since 1969. The company also provides leading engineering and design solutions to major capital projects using the latest technology and systems.
Involved in over two out of every three vehicles built in the UK, Morson has some of the most exciting automotive jobs in the motor industry. It has the capability to provide both blue and white collar personnel throughout the UK and internationally across the automotive sector.
By developing its teams to become industry specialists, Morson's clients and candidates benefit from a recruitment partner that understands the automotive industry's requirements. The company has consistently proven its ability to provide skilled resources, working with leading brands such as Nissan, Magna and Jaguar Land Rover. Building on over 46 years of industry experience and an unrivalled track record of success, Morson offers clients a competitive advantage in this rapidly developing industry.
Morson is also the UK's no.1 aerospace recruiter, providing exceptional use of the cross section of skills needed in a market where automotive engineering skills are in short supply.
Operating in sectors hardest hit by diversity challenges and imbalances, Morson has witnessed under-representation first hand and the company is passionate about making change in the industries in which it works. Morson strives to ensure that its workforce represents its customers and society as a whole, which means recruiting from the widest talent pool possible and giving its people the tools, drivers, learning opportunities and environment to thrive and reach their full potential, from entry through to board level.
"Maintaining optimum performance is crucial in an industry that is both competitive and fast-paced and we implement this ethos through our corporate strategy. It is because of our consistent standards that we build long-term partnerships built on trust, integrity and professionalism and we maintain our promise of best practice through consistency in both our brand and service alike." Ged Mason – Morson Group CEO.