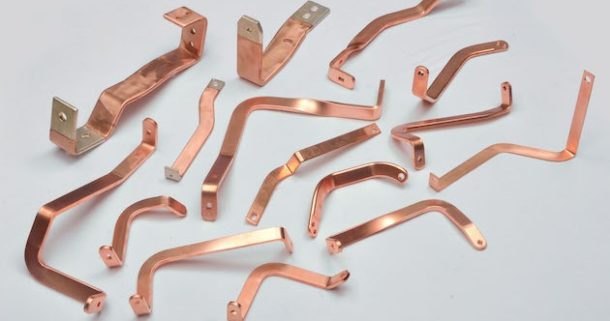 NAA Company Profile: MSS Products
MSS Products Ltd is the UK's leading specialist supplier of copper and aluminium materials and components for use in electrical applications…
Metals
From its main stockholding facility in Manchester, MSS supplies over 2,000 tonnes of copper, aluminium and other non-ferrous materials to customers in the UK, Ireland and mainland Europe. Its stockholding facility in Manchester allows it to ensure its customers receive short lead times and robust supply chains at the lowest cost, whilst maintaining the highest quality standards. Its range of nonferrous metals are held in a number of forms such as:
Bar
Rods
Strips
Profiles
Sheets
MSS Products works with a number of surface treatment companies to supply specialist coatings, such as tin and silver, to our copper materials. These coatings are essential when using copper materials, especially in strip form, for automotive connector applications.
MSS supplies high specification materials for use in automotive connector applications. These materials would have a high electrical conductivity and low oxygen content.
Components
MSS Products has specialised in the supply of connectors for motive power applications for over 20 years and is now the largest UK supplier of battery connectors used in large motive power traction batteries for equipment such as fork lift trucks and pallet trucks.
The MSS connectors are used to connect each cell in the battery together to provide the overall power output of the battery.
Over recent years MSS Products has used its expertise in traction batteries to develop products for the automotive sector producing specialist connectors and busbars for use in electric vehicles.
With the increasing demand for electric and hybrid cars, MSS has worked with its customers and supply chain partners to produce new busbars and connectors specifically designed for the electric vehicle (EV) market.
These connectors are produced in complex three-dimensional shapes and have a variety of finishes such as tin and silver, with various insulation coverings depending on the final application.
These busbars are designed to connect the EV battery to the main electrical transmission system in the EV.
MSS Products can offer a supply chain management and stockholding facility for all our customers products.
Our main battery component factory has accreditation to IATF 16949.
For more information visit https://www.mssproducts.com