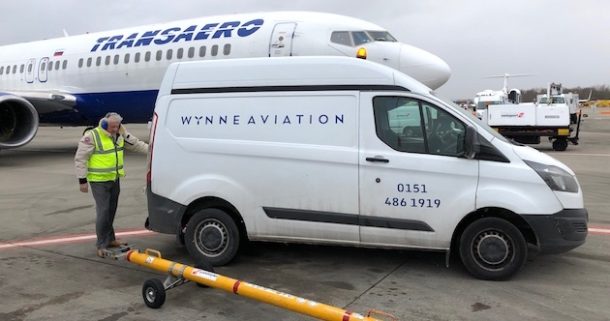 NAA Company Profile: Wynne Aviation – Putting Liverpool John Lennon Airport back on the map as the destination for cargo in the North
Wynne Aviation is a family-run freight and logistics company based at Liverpool John Lennon Airport. The business has over thirty years of experience and its dedicated team offers a wide range of logistical services…
In March 2017 the company took over the operation of the bonded cargo shed and in February 2018 it became the dedicated cargo aircraft handler at the airport.
Its experienced team can provide world-class cargo handling services covering passenger belly cargo and freighter cargo. It delivers international service standards efficiently and in full compliance with all local and global security regulations.
The airport is geographically located next to several of the UK automotive manufacturers and their suppliers, with major links to the rest of the industry.
After listening to customer and client feedback it became very clear that the Northern air cargo market presented a large gap with regard to the automotive industry that the company feels it can efficiently and reliably fill.
The automotive industry is a fast moving business with production plans constantly adapting to meet changing demands. Supply chain interruption can have a huge effect and suppliers must be able to react in a time critical manner.
Wynne Aviation's 24/7 operation is accustomed to rapid despatch and priority loading to keep cargo moving when a logistical error occurs. In order to get cargo to the production line without delay it regularly handles a variety of aircraft, often unloading directly onto its own fleet of vehicles and delivery direct to the production line. No matter the size, the company's priority is to keep its customers' freight moving at all times.
The company has a fleet of over 70 vehicles, and is able to offer daily links between Liverpool and all other UK airports. It also has a same day delivery service, providing dedicated vehicles driven by qualified and highly trained drivers to ensure freight arrives exactly when and where it is needed.
Wynne Aviation has the capability of making unknown cargo known by x-ray. It is fully compliant with the DfT, so it can provide all of the relevant security documentation for the cargo.
It also has its own duty deferment account with the HMRC, this means it can offer a duty deferment service to its customers.
For more information on all of Wynne Aviation's services please visit www.wynneaviation.co.uk