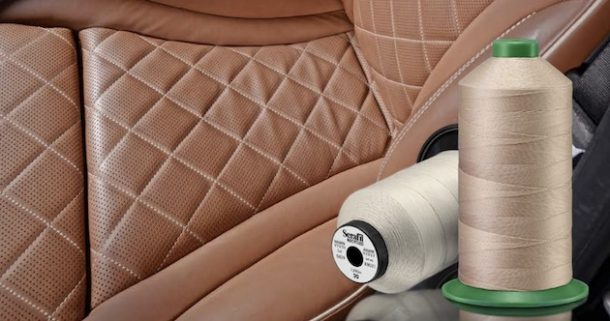 NAA Event Review: AMANN Threads UK
Last month saw us visit NAA member Amann Threads UK, at its Ashton-Under-Lyne facility for a networking event hosted by Managing Director David Johnston and his leadership team.
David's corporate presentation introduced participants to the Amann Group, which was formed in 1854 and today employs 2,600 people in 19 countries around the world and is a global leader in terms of technology, producing one million kilometres of thread a day, or expressed another way, enough thread to go around the world is produced every hour.
This is used in a wide variety of applications, including:
• Automotive
• Apparel
• Shoes & Accessories
• Home Interior
• Technical Textiles (e.g. Medical Protective Clothing, Lifting & Restraint Systems)
The Ashton-Under-Lyne facility dates back to 1870 and supplies many of the world's vehicle OEMs including NAA members BAC and Bentley Motors.
Participants were then given an overview of Amann's Technical Advisory Service (TAS) facility which conducts test and development activities on all new products, as well as evaluating competitors' products.
A guided tour of the facility then followed, covering the 4 key stages of thread production:
• Twisting
• Dyeing
• Bonding
• Final Winding
Particular attention was given to the colour development, matching and control aspect of the dyeing process, which ensures the high quality of Amann's end product through its global standardised processes.
The finished tour left participants with a clear sense of Amann's strengths and values with respect to quality, service, sustainability and its Code of Conduct for a fair coexistence.