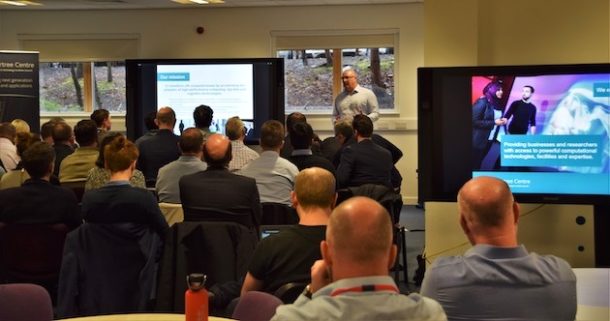 NAA Event Review: AUTO 4.0, The Hartree Centre STFC Laboratory
It was a full house for the joint networking event and A.U.T.O. 4.0 Project multiplier event…
Over the last couple of years, the NAA has been working with partners from Germany, Italy and Spain on the AUTO 4.0 project. The aim of the project was to identify the key skills competencies that will be needed in the automotive sector in the future and then to develop training resources to support the development of these skills and competencies. The project has been a great success and we were delighted to be able to share the details with the delegates.
The AUTO 4.0 event on 14 January 2020 offered the opportunity for attendees to ask those burning questions on digitisation, big data, IoT, blockchain and AI. These technologies were brought to life with interactive demos highlighting industry case studies from digital twinning to research software engineering and the chance to find out more about the IoT Siemens Mindsphere collaboration through the Hartree Centre's Industrial Digitisation Accelerator.
Before leaving, attendees were able to find out more about upcoming funding and training opportunities at the Hartree Centre and how to explore digital technologies further to solve industry challenges.